Dom Capers wants seven offensive linemen active on gameday. The more versatility that group of seven can offer him, the better.

"The more guys you have that are multi-position players, the better you're going to be," Capers said Tuesday. "The old adage is the more you can do, your stock goes up."

The stock of Houston's offensive line went up in 2003 but, then again, you could argue that's the only direction it could go. The Texans did cut their sack total from 76 to 36 and helped running back Domanick Davis crack the 1,000-yard rushing mark.

But as we approach year three, the offfensive line is truly starting to take shape. The Texans are finally starting to match the experience of other units around the league. And the Texans are also starting to boast some rather enviable versatility along the offensive line, which can come in handy when injuries ensue.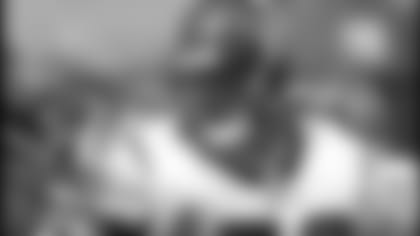 We bring this up because second-year pro Seth Wand has been working at left tackle the past two days, while Chester Pitts has been working at left guard. We're still two months away from training camp and Pitts has certainly proved himself to be a capable left tackle, starting all 32 game since his arrival in Houston. But the fact that the 6-7 Wand is in position to line up with the first team is impressive, even at this early stage.

"He's made progress, I'll say that," Capers said. "He's bigger and stronger. He knows more of the speed of the game than he did when he first came in. We thought he made a lot of progress last year. It'll be interesting to follow how much progress he makes into the coaching sessions and on into training camp."

Whether it foreshadows a starting gig or simply gives the coaching staff more confidence that he can back up Pitts, Wand is excited to get the reps.

"Right now, I wouldn't say it's a permanent thing," Wand said. "If Chester got hurt and I was going to go in there it's still the same difference. I still have to go out there and show them that I can do this and then maybe they'll feel more confident in me. Or maybe they'll see that I'm one of the best five guys and they'll find a spot for me on the line."

Either way it's encouraging for the Texans. If Wand improves enough to be a capable backup, that just improves Houston's depth. And if Wand can somehow improves enough to snag the starting slot, the domino effect could really boost the line.

"If Chester is in at guard, and Zach (Wiegert) is in at the other guard, we'll have two guards that have starting experience at tackle," Capers said. "So if something were to happen, we could bump Wiegert out to right tackle and Chester out to left tackle."

Remember, Wiegert was originally projected at right tackle when the Texans signed him last year. And Pitts was drafted in 2002 with the idea of playing him at guard, but Tony Boselli's should injury forced him into the most conspicuous position on the line. So Pitts can make the transition if necessary.

"Chester's fine," Capers said. "I don't think he needs to get any stronger. Last year he banged his shoulder so he wasn't able to carry through and lift as much in the off-season.

"But I think Chester, with a good six to seven-week session after we're done here, can continue to gain strength. Things happen a little quicker inside. You've got a few more calls to make and there's a little more coordination between the center and the guard, as opposed to being more on an island at tackle. But I think he has all the qualities."

Want more versatility? Todd Washington, who started 14 games at left guard last season, has shown his versatility by lining up at center while Steve McKinney nurses a calf injury. McKinney played left guard at Indianapolis before moving to center with the Texans. Fred Weary has logged starts at right guard in Houston and even played center in college.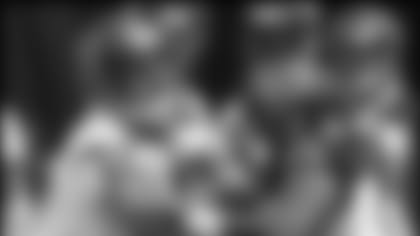 And we haven't even taken into account the newest member of the line, right tackle, Todd Wade, who was signed as an unrestricted free agent. Wade has looked especially feisty and quick on his feet, especially for a 6-8 player. Wade started 63 games over four seasons in Miami, blocking for one of the NFL's top rushers in Ricky Williams.

We know, we know -- it's early. But it does appear that in two short seasons the Texans have turned a liability into a potential strength. No matter which starting five trots out against San Diego Sept. 12, the Texans feel a little bit better about their talent and depth in the trenches.