's general manager looks every bit the part, supplementing a depleted roster with free agents during the course of a 2006 campaign that saw the Texans finish the season with back-to-back wins for the first time in franchise history.
But it is in the coming months when Smith will earn his money, shaping the Texans' roster, not for this year, but for years ahead through the draft and free agency. Putting his stamp on the franchise is something Smith is looking forward to.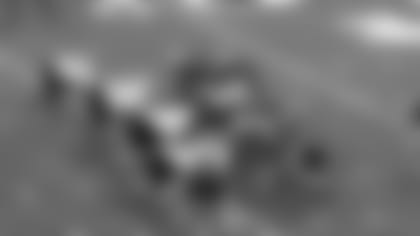 "It's exciting from the standpoint that I feel good that we were able to put a process in place on the pro side and that we were able to help our football team win some ball games," Smith said. "I'm excited now to take that same success and hopefully apply that to the college side."
team that was a playoff contender in nearly every season he was there.
This will be his first full offseason at the helm of the Texans, and although he puts a value on free agents, he views the draft as the most important piece to building a winning franchise.
"I think you build your football team via the draft, I think you have to, that's how you get good young talent," Smith said. "I think you supplement that with free agents, so the draft is extremely important from the standpoint that when you talk about longevity and success over an extended period of time, you have to be successful on draft day, and that's the way we're going to approach it."
Though we're still almost two weeks away from crowing a Super Bowl champion, all NFL teams are in full swing preparing for this coming fall. Smith said he began looking at college players in December as the Texans' regular season was winding down.
He's not one to travel outside of Houston much during the season, instead focusing on the every day roster and the day-to-day operation of the team. With the North-South All-Star Game and the East-West Shrine game both held in
, Smith was able to watch some of the top college seniors in this year's draft without venturing far from home.
That changes this week as he and his staff travel to
for the Senior Bowl, viewed by many as the showplace for amateur talent.
Top college seniors descend on
every year, and while fans look forward to the game held this Saturday, NFL personnel spend the week watching practice and interviewing potential draft picks.
Unlike amateur drafts in other leagues, the NFL draft is usually chock full of players who can come in and contribute to a team right away.
started five rookies on opening day in 2006, and its second-round selection, linebacker DeMeco Ryans, recently was named A.P. Defensive Rookie of the Year.
Clearly, a 6-10 team has needs all over the field, but with the eighth selection in this year's draft, Smith believes
will have plenty of options.
"First of all, there are going to be some good players available at eight, so we'll have an opportunity to draft a good football player," Smith said of Houston's draft position. "Number two, traditionally it's been a point in the draft where there's movement.
"In other words, if there's a guy on the board that other teams have rated very highly, and he starts to slip, a lot of times around that seven, eight or nine range, people start to want to move and get into position to take that guy who might have fallen."
According to Smith, this year's draft is a good one for teams in search of an offensive lineman, cornerback or wide receiver.
However, he prefers not to focus on a specific position for
's eighth overall selection, or any pick for that matter.
"I think, if anything, my philosophy is that you don't go into the draft actually needing anything," Smith said. "What you do is you evaluate all the players and you evaluate your football team and where you're strong and where you're weak at, and as the draft falls, that dictates who you pick."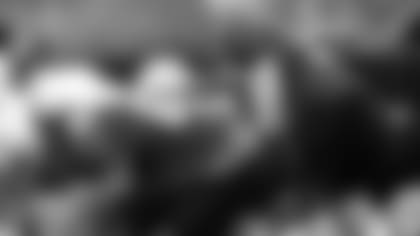 That evaluation began the day after the season ended and will continue in the weeks and months ahead. But even if Smith sees one glaring weekness, a certain position that has to be upgraded, don't look for him to break from his philosophy.
"I don't think that you go into the draft, for example, saying we have to get a corner in this draft because what happens then at that point is that you start to reach," Smith said. "Because you can't predict what happens, you just don't know who's going to be available at that time, so you have to evaluate them, put a value on them and go from there. If a guy is there at a position of need, you take him. If not, you take the best available athlete."
Smith and his staff will spend the next three months assigning a value to every player available in the draft. Following the Senior Bowl, teams will travel to the annual NFL Combine in
It's there that a player's height, weight and speed, among other measurables, will be calculated by every NFL team. Frequently, you hear of combine warriors who jump up a team's draft board due to fast 40-yard dash time or incredible vertical leap.
Smith says that while the numbers taken at Indy, as well as at Pro Days held at nearly every major college campus, are important, it's the not the end all, be all to scouting a player.
"Beyond that, you have to look at the tape to see what kind of football player he is, how much passion he is, what he's bringing to the table on the field," he said.
"Is he a guy who plays within the system, or does he freelance? All of those intangibles are things you can't get from a height, weight or speed. You get that from watching tape."
Or you can get it from watching a player in person, something that continues this week at the Senior Bowl.