It's confusing. Trust us, we know.
Do you curse the Texans for losing late leads to the likes of New England, Indianapolis and Tennessee? Or do you embrace them for hanging with the AFC's top dogs as the league's youngest entry?
The truth probably lies somewhere in between. The Texans cleaned out their lockers Monday, pondering what might have been but also what could be.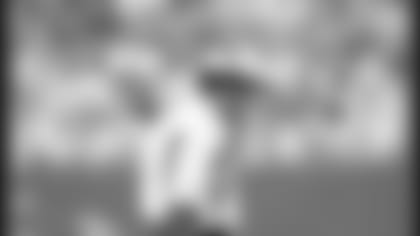 "I felt we played better but we still only won one more game than we did last year," quarterback David Carr said. "There were still some things that we had to get done. So many of our games went down to the wire, went down to the last play where we could have made one or two plays to change the outcome of the game.
"I think those are things that are going to make us better in the future."
True, Houston's 5-11 mark this season is just a one-game improvement from 2002. But the Texans gutted through an injury-plagued campaign that saw 17 players land on injured reserve. And the Texans tied Buffalo for the NFL's toughest schedule, based on a .570 opponent winning percentage.
"I know that this season has been a big test for all of us," head coach Dom Capers said. "I like the character of our football team because you find out what people are made of, especially when you're tested the way we've been tested."
What this team learned most in 2003 is that the difference between a 5-11 season and an 11-5 season in today's NFL is slight. But the Texans now have to figure out how to bridge that gap in 2004.
Of Houston's 11 losses, the Texans had a fourth-quarter lead in five of them, including the last two games of the season. In each instance, the song remained the same -- the opponent made critical plays and the Texans couldn't answer.
"We just have to learn to make the plays in a critical juncture," cornerback Jason Simmons said. "We have a team that fights hard and never gives up. It's just about making plays at the end."
Then again, the Texans are so young on many fronts, they don't have that much late-game experience to lean on. And that can come back to bite you, especially against the league's elite.
"That comes with the confidence of being there before and knowing you can do it," Capers said. "We've won some close games, but we haven't shown we can win the close games against those top teams. That's the next step."
One aspect of the team that was never questioned in 2003 was its effort. We won't name names, but look around the league in December and you would have seen a handful of teams out of the playoff picture that just plain mailed it in. Despite a winless December, the Texans played as hard as any playoff contender. Whether that's a product of their head coach, a product of the lunch-pail players in the locker room (or a combination of both), that's a trait which needs to continue.
"It's like everybody has a chip on their shoulder," nose tackle Steve Martin said. "Everybody has something to prove. Everybody is trying to diffuse whatever rumors have been said about them, where they came from. Everybody plays like, 'I've got something to show you.'
"That's what we do every game. If you've got that, that's a hard thing to keep. It will be interesting to see what this off-season will do."
So what will this off-season bring? The Texans have had 100 percent participation in their off-season program the past two years. Expect that to continue.
"Now it all comes down to how hard you work," Carr said. "I think the one thing that separates the great teams from good teams or average team is how hard they work in the off-season. And the off-season starts today."
On offense, the Texans have an enviable trio of young stars in Carr, running back Domanick Davis and wide receiver Andre Johnson. Davis eclipsed the 1,000-yard rushing mark against the Colts, finishing his rookie campaign with 1,031 yards and eight touchdowns. Johnson had 66 catches for 976 yards and four touchdowns as a rookie, showing flashes of brilliance, especially in the open field. Both had outstanding debuts and can't wait for their second seasons.
"I'm ready to keep going," Davis said. "But now I'll have a little time off and just get myself more prepared and get ready to roll when we come back."
Carr missed all or parts of seven games this season with ankle and shoulder injuries, but still threw for 2,013 with nine touchdowns and 13 interceptions.
"I think we're only going to get better," Carr said. "We have a lot of young guys. I really think we can have one of the best offenses in the league next year."
Houston's offensive line improved with the additions of guards Todd Washington and Zach Wiegert and right tackle Greg Randall. The unit gave up 36 sacks, compared to 76 a season ago, though that number was no doubt aided by Carr's maturity in the pocket. Davis gelled well with his blockers but the Texans would still like to improve on their rushing ranking of 23rd.
"We had continuity in the offensive line this year," Capers said. "I think the five starters communicated better and worked better together. But I expect us to get better. We have some young guys (Chester Pitts, Milford Brown, Seth Wand) who will benefit from this off-season."
The Texans' defensive numbers fell as Houston ranked 31st across the board in rushing, passing and total defense. Sack numbers were way down (just 19) as the line couldn't pressure the quarterback consistently, putting more pressure on the defensive backs.
But few recent NFL units have gone through such attrition. Five opening day starters landed on injured reserve, including 2002 Pro Bowlers Aaron Glenn and Gary Walker. Guys from either the street or the practice squad, like Martin, defensive tackle Junior Ioane, linebacker Shantee Orr and cornerback Demarcus Faggins, were thrown into the fire and performed admirably.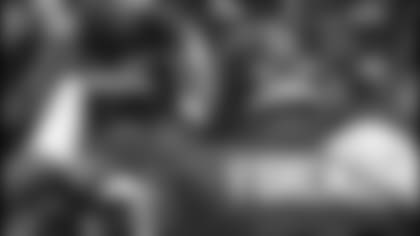 But there's no question the defense will be the top priority in the off-season, both in free agency and the draft. The Texans focused on offense in their first two drafts and the results have been good. Armed with the 10th pick in the 2004 draft, look for Houston to seek help on the defensive line or in the secondary.
Free agency, while no longer the bounty it used to be, is still key. As one of the league's younger teams, the Texans could use some more veterans in the locker room, guys that have been on winning teams and could maybe help in crunch time. No team can offer a better combination of facilities and quality of life than the Texans. Although we all know money will always remain the primary factor in free agent destinations.
"You're always looking for impact players," Capers said. "We need to attempt to add a couple of impact players on the defensive side of the ball. Guys that can impact a game in one to three plays."
In this age of now, when you can get news, scores, e-mail and stock quotes in an instant, it's difficult for any franchise to satisfy everybody. Sports teams are no different. Fans want to win right away. And let's face it, so do the players. Don't think the Texans didn't go into every game this season thinking they could win.
But some perspective is in order here. As frustrating as the final few weeks of the season were, this team appears to be on solid footing. The Texans have talent, desire and, as corny as it may sound, an honest to goodness sense of togetherness.
"We had such a great group of guys," linebacker Kailee Wong said. "We've gone through so much adversity. We've gone through so much and someday it will be something special to watch a team like us."
The Texans are banking that someday will be very soon. Not everyone in the locker room Monday will be here come training camp -- that's the nature of the business. Then again, there could be some fresh faces come July that could provide a real boost.
Regardless, the foundation of this team will remain virtually intact for 2004. And it's a foundation with which Capers is eager to go back to battle.
"We've got an awful lot of players on this team that are put together the right way that gives us a good foundation to build on and move forward into our third year," Capers said. "Those guys can walk out of here with their heads up because they gave as much as they had.
         "When you do
         that you know that your day will come eventually.
         We'll find a way to win these close games."