Tight end Mark Bruener probably saw the questions coming a mile away. It just took one glance at the preseason schedule when he signed with the Texans to put two and two together.
What's it going to be like going back to Pittsburgh?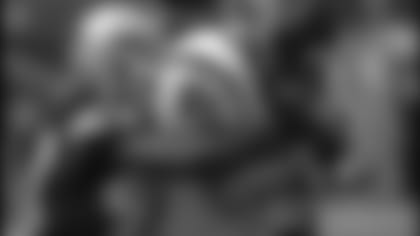 "It's going to be interesting," said Bruener, who signed a free agent deal with Houston after spending the first nine years of his career as a Steeler. "It's going to be weird I bet. I never imagined myself on the other side of the field in a different jersey; in a different locker room, but its part of this business. There's really nothing I can do about that."
He said he will catch up with friends when he arrives in Pittsburgh, but is now dedicated to the Texans. He said he was impressed with the entire organization from the time he stepped into Reliant Stadium.
Coaches have also been impressed with him.
He just took the extra reps.
"I'm glad we have Mark Bruener in a number of ways," Texans head coach Dom Capers said. "He's going to be one of our team leaders; he's a pro; he's a hard worker and a steady guy who won't get rattled in pressure situations. He's been there and he's done it."
Bruener will return to Pittsburgh for his first game since the close of the 2003 season. He'll bring with him a little momentum in the passing game – something fans in the Steel City might not be used to seeing.
He caught two passes for 28 yards in an Aug. 14 win over Dallas. Bruener caught only two passes all of last season and has never caught more than 26 in a year.
His experience is unquestioned. The Steelers went to the playoffs five times during Bruener's tenure. He even started a Super Bowl his rookie season.
Dedication to the game has carried him this far, so he's taking that into any thing that might face him during his return to Pittsburgh.
"I'm excited the get a chance to play against my former teammates and excited to see some friends I haven't seen in quite some time, but most importantly I'm just excited to play football again," Bruener said.