Florida football under Steve Spurrier was like an elementary school with Willy Wonka as principal – brash, vivacious and just plain sweet.
The world was a chocolate factory. And Spurrier's famous Fun 'n Gun offense had a way of making opposing coachs' teeth hurt.
Gaffney was one of the main weapons in the offense and still holds national records for receiving yards by a freshman (1,184) and touchdowns in a season (14). He had 27 touchdown catches in just two years.
Then Spurrier took a job with the Washington Redskins and Gaffney did what any talented receiver would do, he entered the NFL draft.
The Texans picked him in the second round in 2002 and the receiver began to go through the usual growing pains.
In his first two professional seasons Gaffney combined for 885 yards and three touchdowns. Not bad for a growing team, but not spectacular either.
Now the Texans offense is reaching stride and the 23-year-old Gaffney is reaping benefits in one of the league's most balanced wide receiving corps.
Through eight games he has 28 catches for 411 yards and two touchdowns. He is second on the team in catches and yards behind Andre Johnson.
It's almost as sugary as his Florida days. It definitely works well. The Texans are fifth in the league in passing offense.
"I think people are concentrating on Andre Johnson and doing so frees up Gaffney and (Corey) Bradford and (Derick) Armstrong," Texans offensive coordinator Chris Palmer said. "And to Gaffney's credit, he stayed the course and kept things going."
Palmer should know good receivers. He was receivers coach for a Houston Oilers team that sent three different receivers to the Pro Bowl between 1990 and 1992.
That group was the best he's ever been around, but he said the Texans receivers are right behind.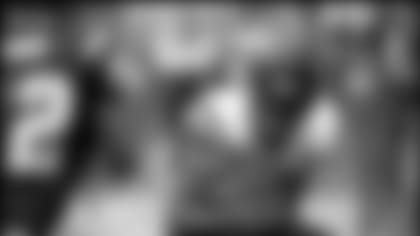 Gaffney said the receivers have a great friendship and push each other to be better.
"It's real nice," he said. "Nobody in our receiving corps wants the ball all the time. We all want to do good out there and make plays. It's more of a friendly competition … nobody wishes anything bad on each other. We want everyone to do good and pick up the slack for anyone that's having an off day.
"It means everything, off the field we hang out together. That carries on to on the field. We never let anything get to us. If someone gets down about something – dropped balls or missed assignments – the others are out there to pick them back up. We keep going."
Johnson is in fifth in the league in receiving yards, while Armstrong is second on the team with an average of 15 yards per catch. Bradford has speed and is still one of the team's primary deep threats.
Gaffney is sort of the jack of all trades.
He is one of the more versatile players in the group. He has also rushed two times for 15 yards and threw a pass earlier in the season. He is the Texans fourth quarterback and had to take a few snaps earlier this year in practice when Dave Ragone hit his hand on a helmet.
He was a high school quarterback in Jacksonville, Fla. He also played defense, punted and returned kicks.
That understanding of the game and athleticism is starting to pay off in the NFL.
"I think Jabar has been really productive," head coach Dom Capers said. "I think he's really improved. We certainly have a lot of confidence in him. He's a good route runner, he's got good quickness, he's got a good feel for getting into open areas in zones and he's got good hands. He'll make the tough catch. He's produced for us and he's made a lot of progress like a number of other guys on our offense."
Gaffney seems increasingly more comfortable in the offense. He has played in 40 games, but his improvement has hit over drive in recent weeks. He led the team in receiving Nov. 7 at Denver (six catches for 86 yards).
Of course, he has very specific motivation.
In the team's Oct. 31 game against the Jaguars Gaffney took the ball on a reverse and was sprinting toward the end zone for a sure touchdown.
But he fumbled the ball just before he crossed the line. The play was reviewed and the Texans came away with no points.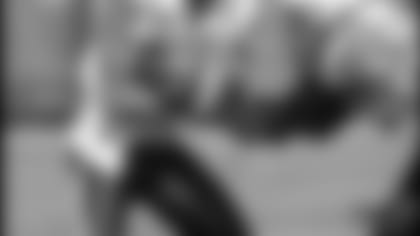 The team won the game 20-6, but Gaffney's mistake could have made a huge difference.
He won't let that happen again.
"As soon as I did it I put it behind me," Gaffney said. "That's one play, let it go. I came back and had a good game against Jacksonville. I came back last week and had a good game. Everyone has plays they would like to forget and that was one I would like to forget about."
He also has forgotten about any difficulties that may have faced him in his first two years. As a result fans and coaches are growing more used to that David Carr – Jabar Gaffney connection against an opponent's zone defense.