DETROIT-- Start with the numbers. End with confusion.

The Texans led the Lions in almost every statistical category Sunday, but lost 28-16. The numbers still don't add up. It is a myriad of positives and negatives, ups and downs.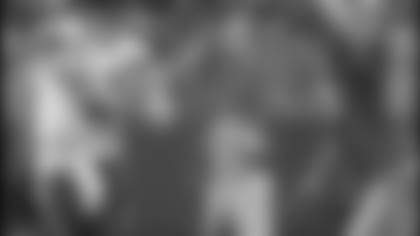 Houston held the ball longer than the Lions. Quarterback David Carr threw for 313 yards to Detroit's 176. The Texans had better field position most of the game.
Those are the big numbers, but it the little ones hurt more.
The Texans also led in some of the less favorable categories, including turnovers (three) and sacks allowed (five).
The team allowed the Lions to convert 6-of-11 third-down attempts, including a third-and-6 and a third-and-13 on a fourth-quarter touchdown drive that put the game out of reach.
There were similar numbers in an opening day loss to the Chargers.
As for turnovers, the Texans now have seven in two games.
"We're going to keep fighting and get it right," linebacker Jay Foreman said. "We know we can do it, we're just not doing it for 60 minutes. We're not executing at the highest level."
As a whole Houston's offensive numbers were quite striking.
Running back Domanick Davis led the team in rushing and receiving for the second-straight week, catching 11 balls against the Lions and rushing for 78 yards. He also had two fumbles, one on the drive following an Aaron Glenn interception.
Wide receiver Andre Johnson had the best performance of the young season, catching four passes for 86 yards and a touchdown.
Carr threw one interception – a wobbly ball intended for Davis just over the line of scrimmage that slipped into Keith Smith's gloved hands.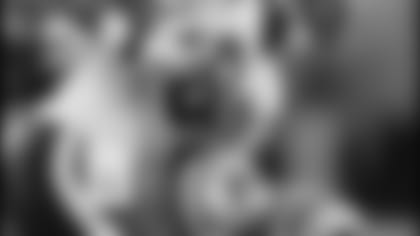 But when he wasn't putting up some of the best passing numbers of his career, he was looking up at the Ford Field roof. The Lions got pressure on the Texans quarterback the entire game.
Carr, visibly frustrated, clapped his hands together after the fifth and final sack. He shook his head slowly as he walked back to the sideline.
"You'd like to improve on your mistakes from the week before," center Steve McKinney said. "I think coming into this game that was a major focus for us – to protect the ball and the quarterback. I don't think we did either very well today."
Then there was the matter of special teams stats. Another little number.
The Texans gave up a special teams touchdown for the first time since the 2002 season. Lions return man Eddie Drummond returned a kickoff 69 yards for a touchdown in the third quarter.
Johnson had just caught a touchdown pass to pull Houston to within four.
The momentum never resurfaced after Drummond's runback.
Carr attempted to punch it in on a fourth-and-goal from the five as the game winded down, but fell on his left shoulder about a foot short.
"One of these days we're going to get it done," McKinney said. "We have the talent, obviously, it's just the matter of getting together as an offense and just believing that we're going to go down and win the game."
Head coach Dom Capers had little to say after the game. The numbers spoke for him and added more detail to a blueprint of frustration.
"Well, I'll share with you exactly what I just told our football team," Capers said. "It doesn't make any difference what you do in the National Football League. If you turn the ball over three times on offense, if you can't get off the field on third downs on defense and if you give a kickoff return up for a touchdown, you're not going to win football games. It just doesn't make much difference what else you do.
"To me, when you're in these situations, first of all, it takes courage because that's what gives you the power to face some difficult situations and your character determines how you respond to it. I believe in the guys' character on this team. I think that they know that we've got an awful lot of work to do. We've got to go back to work and in those areas we have to make significant improvement in or we won't win. It's just that simple."
Winless and with a tough road trip to Kansas City ahead the Texans remain optimistic.
After all they've had no trouble dominating the stat sheet outside of a few dirty numbers.
"We're going to keep fighting and get it right," Foreman said.