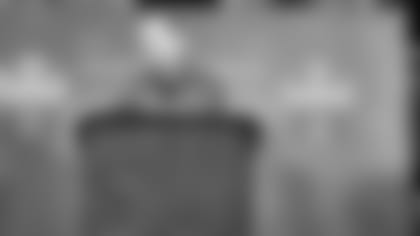 ]( "Texans coach Gary Kubiak")

Matt Schaub is unequivocally the Texans' starting quarterback. And Texans coach Gary Kubiak likes Schaub's young backups, T.J. Yates and Case Keenum.
That doesn't mean the Texans won't draft a quarterback in late April.
"I think in this league, you're always looking for that young quarterback that you think is going to be a 10-, 12-year player in this league and be very successful," Kubiak said last week at the NFL Scouting Combine in Indianapolis.
Schaub has taken a lot of heat from fans and media since the end of the season, but the Texans have steadfastly supported him in public and private and are confident Schaub can lead them to a Super Bowl.
Yates started seven games as a rookie, including two in the playoffs, for an injured Schaub in 2011. Keenum spent 2012 on the Texans' practice squad as an undrafted rookie. The Texans also signed former Texas A&M and Dallas Cowboys quarterback Stephen McGee to a reserve/future contract after the season.
"I have a young player in T.J. who I think a lot of," Kubiak said last Thursday at Lucas Oil Stadium. "He goes from playing a lot of football, starting a playoff game (in 2011) to basically not doing much of all this year, having maybe 10 snaps. That was tough. I have a young player from the University of Houston in Case Keenum I think a lot of who came a long way for me last year. I feel good about those guys pushing Matt, and then we did sign McGee here a couple of weeks ago."
The Texans have drafted two quarterbacks under Kubiak and general manager/executive vice president of football operations Rick Smith: Yates, a fifth-rounder in 2011, and Alex Brink, a seventh-rounder in 2008. So history says that if they draft a quarterback this year, it'll be in the later rounds.
But if someone the Texans think is potential franchise quarterback – say, Matt Barkley of USC or E.J. Manuel of Florida State – is on the board when they pick in the first round or two, it's not outside the realm of possibility that they would draft him. Such a player could compete with the Texans' young backups and learn under Schaub and Kubiak for a few seasons before he'd be expected to start.
"In this business, you better be looking for young quarterbacks you think have a chance to be a 10-, 12-year guy," Kubiak said. "This year will be no different.''
Twitter.com/NickScurfield