Getting older seemed to be a recurring theme this week. Maybe I'm just more sensitive to it because my birthday is Sunday. So is Marc Vandermeer's. And this guy next to me who apparently is a HUGE Taylor Swift fan.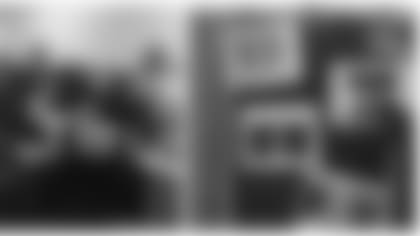 No spring chicken
This week Bill O'Brien said he wasn't 22 anymore and shouldn't be setting his treadmill at a level nine because it resulted in a hamstring injury. This came after a lively and entertaining back-and-forth between him and John McClain of the Houston Chronicle about injuries, O'Brien's least favorite press conference topic.
Quick recap:
McClain was trying to figure out how healthy Arian Foster was and/or why he was limited in practice.
O'Brien said he doesn't know the difference between limited and full participation as per the NFL's definition.
A few more questions from McClain trying to gauge how many carries Foster may get when he returns.
O'Brien temperature rising. He's counted nine, NINE, injury questions so far (an accurate count too, which is impressive). Responds that everyone is dealing with injuries, including him.
Here's where the treadmill/hamstring joke comes in.
McClain then has the sassiness to tell O'Brien to get ready for question No. 10. He asks O'Brien if he was full participant in practice.
In that moment, I realized something about age: it's not all bad.
When you've been covering the NFL for like 100 years, you can get away with stuff like that. That's my goal. I want to be able to get the last word in a press conference and not get myself thrown out.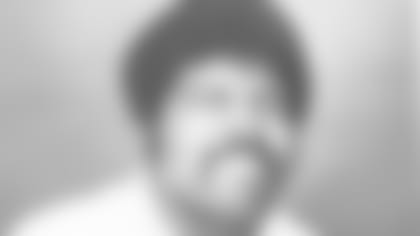 We know him as RAC, but the Texans defensive coordinator was once MVP back in the day at Western Kentucky, after switching from defensive lineman to offensive tackle his senior year. Now that he's been a coach for the past 45 years, he hasn't lost his sense of humor about his long-lost playing days.
I asked Crennel about giving players freedom at the line of scrimmage. Some get more leeway than others. Here's his response.
"You can give me a lot of leeway, but it takes me a lot of time to get where I need to be. J.J. (Watt) can get there a lot quicker. I don't have as much leeway as J.J. has."
Cool things from your past can't top this
Here's something that made me really jealous this week. Original Texan Chester Pitts joined us on Tuesday's Verizon Player radio show. He once rapped with Snoop Dogg on stage in L.A. There's video proof of this:
Big Tex says "Happy Birthday"
You either loved high school or you hated it. It's the same with nicknames.
Ryan Mallett is our guest on "Texans Late Night" this week (airing Saturday night after the late local news on ABC-13). He brought Marc and me birthday cupcakes which is always a good start for a guest.
Here's what I want to do for Mallett. I want to revive his high school nickname, "Big Tex," now that he's playing professional football in Texas. I suggested that he refer to himself in the third person in press conferences to get the ball rolling.
"Big Tex is working on his chemistry with the receivers."
"Big Tex just wants to get better everyday."
I think he's totally considering it.
Here's what else made me feel old this week
I heard one of my favorite songs of all time, Ice Cube's "It Was A Good Day" playing in the locker room. I traced it coming from right guard Brandon Brooks who has an entire Ice Cube music collection. Like a total granny, I asked him how he could possibly remember this song. I mean, was he even born in 1992?
He said he was. He was three.
Ouch. I love birthdays but that made me feel old. So, I did what the guy next to me would do. I channeled my inner Taylor Swift and decided to shake it off.