It's all about Monday night this week:
Everyone remembers staying up late as a kid to watch Monday Night Football. Perhaps when you were a kid (or a slightly younger adult), you saw Vince Wilfork in his first MNF game. It was pretty long ago, so even he doesn't even remember it. He did, however, remember this nugget from his first game in primetime when I asked him Thursday.
Speaking of Monday Night Football, this week the Chargers played and lost to the Bears 22-19. The next morning, we had Texans kicker Nick Novak on the Verizon Players show for Texans Radio. Novak spent four seasons with San Diego (2011-14) and a lot of time with quarterback Philip Rivers.
Of course, we asked him the burning question: what is your best Philip Rivers story?
Apparently, Rivers used to organize a Chargers-based softball team every summer that played in a league WITH REGULAR PEOPLE.
Let's marinate on that for a moment. You show up feeling pretty confident to your rec league softball game one Tuesday night after work, and you are facing Philip Rivers and the San Diego Chargers.
It gets better. Rivers, an Alabama native, likes to keep things country according to Novak.
"We all had redneck names and he would wear a mullet," Novak said. "He wanted to be the shortstop and relive his childhood and throw a double play. Every summer, we'd wait for that double play to happen."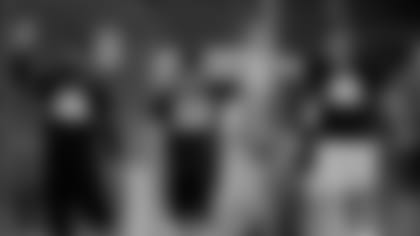 (Photo courtesy: Donald Miralle for The Wall Street Journal)*
Another guy who received a lot of primetime attention this fall was cornerback Charles James II. Fans clamoured for Mr. Happy Socks after following his story and quest to make the team on HBO's "Hard Knocks." This week, James (and his socks) will be the special guest on "Texans Late Night," airing Saturday night on ABC-13 after the late local news.
Monday Night Football is exciting, but you know what else is exciting?
Brian Cushing showing up to your school and surprising some very deserving teachers with Texans tickets.
It reminded me of one of my favorite holiday shows growing up: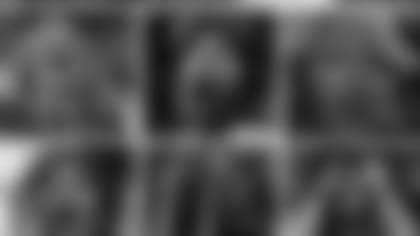 Don't lose that excitement, folks.
We are so on to Cincinnati.