It seems only fitting that in preparation for Sunday's Battle Red game, everyone discusses the New England Patriots. But as big as Bill Belichick and Tom Brady are, there's a teapot sitting somewhere in New England that also has its own storyline.
The teapot in the Patriots quarterback room must be the most talked about piece of china in all of sports. Nicknamed by Brian Hoyer and Brady, Bill "Teapot" O'Brien used to have all of his angry outbursts chronicled on this legendary teapot. Hoyer, who brought in the teapot, used to write them down on it. He wrapped stories all the way around and then eventually began jotting them down in his notebook.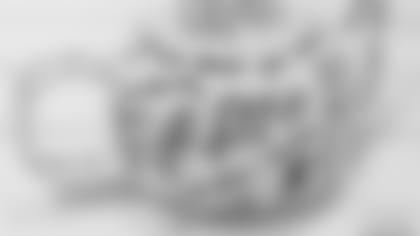 (Not the actual teapot. This one looks like it has inspirational quotes on it anyway.)
Apparently, there were plenty of tempers that flared, including Brady's. His stories are recorded too.
"No. There were a few teapots in that room," O'Brien said.
I only hope that someday we may get a look at this teapot. It's like a Bridget Jones' diary of Patriots football. It could happen one day. Hoyer is trying to get the teapot a one-way ticket to Houston.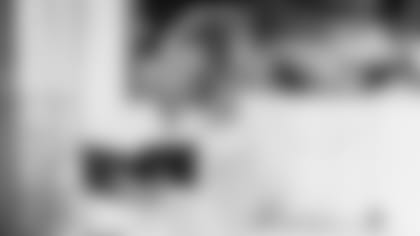 If Hoyer's looking for something to write on, J.J. Watt has been sporting a new cast on his left hand. It's no big deal, just a part of football, according to Watt. So, Watt's gameday accessory checklist is as follows:
Watt also still plans on playing catch with fans during warmups. He may have to channel his inner Hopkins and do it one-handed. Also, I don't think his "Turn Down For Watt" dancing skills will be hampered by the cast, so we should be good on that front.
Somewhere in the middle of the week, Bill Belichick suggested that Watt should just rest up and skip Sunday's game against the Patriots. After all, he's already earned the Defensive Player of the Year award, Belichick added.
No such luck. Not even a broken hand could keep J.J. Watt out of Sunday night's game.
Brian Cushing said he suffered a compound fracture in high school. He had to wear a super uncomfortable cast. I suppose it's second nature to these guys, playing through annoying things like pesky broken bones.
It reminds me of when broke my arm in first grade. Michelle Stephens and her small, but heavy bike fell on top of me. I had to wear a cast on my right arm for months. It was sweaty and gross.
Speaking of being kids, Charles James II loves video games. He says it's just another way of studying football. "Happy Socks" is looking forward to seeing Tom Brady, who he's only seen in his Madden matchups. I hope he recognizes him.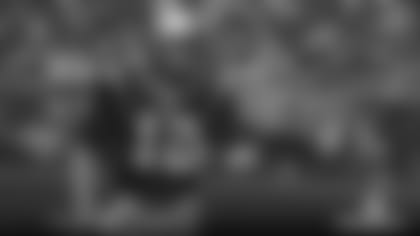 (This is what Tom Brady looks like to Charles James II.)
"Yes, yes," James said. "If it turns out like the video games, we are going to be perfectly fine."
He was referring to his matchup against Brady in real life vs. video games. It helps that James "tweaks" his attributes. He's a 99 in every category.
"Typical J.J. Watt on there all of the time," he admitted.
I asked DeAndre Hopkins if this was common practice. No, he said. But he sure was amused that James did it.
Jadeveon Clowney is also looking forward to facing Tom Brady for the first time in his NFL career. He's been telling his friends all week who the Texans are playing. Clowney's locker is next to Vince Wilfork, former teammate of Brady. Clowney gets lots of wisdom from Wilfork, who he has nicknamed "Big Unc."
Random fact: Big Unc doesn't get pregame jitters or butterflies. Ever.
"I am the type of guy that has never been nervous before a football game in my life or any sports that I have played in my life, so I never got butterflies, I am different," Wilfork said.
Ryan Griffin is our guest on "Texans Late Night" this week. He grew up a Patriots fan and his dad won some award for the most decked out fan cave. They've since converted to being Texans fans. We tested his New England knowledge against Marc Vandermeer's in a game called "New England or Not." Then we gave him a box of cannoli from Mike's Pastry shop in Boston. Apparently, that's a big deal.
Maybe after Sunday, we'll have some tales of our own to tell about the Texans 2015 season and this awesome Sunday night game against the Patriots.
Afterwards, maybe J.J. will let us write our stories on his cast.