The 2016 preseason schedule was released in its annual celebratory fashion.
Of course we get it. It's just the preseason, but the NFL knows the level of excitement each year when the regular season schedule gets unveiled.
And the NFL knows how to lead into a big event. It's the kind of like the preview to a main feature.
I'm a fan of analogies so if we were to compare the preseason to regular season relationship to other big events, it would go like this...
Preseason : Regular season :: Previews :
A. Movies
B. Popcorn
C. J.J. Watt
You get the point. (But the answer is A just in case you hated this part of the SATs. No judgement.)
NFL fans fall are a lot like movie-goers and their opinions on trailers/previews. They fall into two camps:
1. The ones that watch and analyze previews and can evaluate an entire movie, i.e. how entertaining it will be, based on this preview.
2. The ones that hate them.
Guess which one Marc Vandermeer is?
If you're like Marc, read this.
While all of us are waiting for the preseason and/or regular season to start, a big chunk of the Texans offense wasn't sitting around waiting.
Brock Osweiler is getting to know his new teammates out in Arizona where the likes of DeAndre Hopkins, Jaelen Strong, Cecil Shorts III, etc. are putting in extra work with Texans quarterbacks.
We all would have liked to be in Arizona to see this, but I'm not sure if we would have learned anything we don't already know around here. (Hint: Hopkins is pretty good.)
The Texans were also busy with roster transactions this week, re-signing linebacker John Simon and safety Quintin Demps.
Random story about Demps: He picked up his first interception this year against the Buccaneers after I reminded him earlier that week how he had one against Tampa Bay in 2011. Of course, this turned into an ongoing superstition. I'd periodically talk to Demps about random stuff in the hopes he'd get to beef up his stats each week. I'd like to think I'm somehow responsible for the new contract too.
Oh, and this seems to be a thing now:
So I tried it out too. Who would I look like? Someone super cool and funny, I'm sure.
Duane : Richard Schiff :: Deepi :
A. An amazing actress
B. An important person
C. A rock star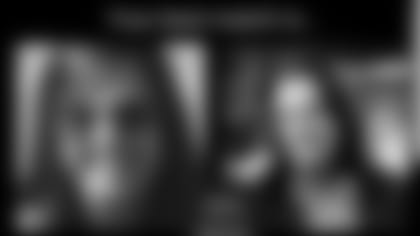 Yeah I look like a rock star, but a 68-year-old, heavy metal, man rock star.
Enough with the analogies - until next week!