It's not exactly breaking news that the Texans have had their share of trouble in years past with their opponent this week, the Indianapolis Colts.
is the only AFC South rival that the Texans have yet to conquer.
On the surface, that seems unlikely to change this week. The Texans have been outscored 80-31 in their last two meetings with the Colts in Indy, and were handed a 31-17 loss last November, the two teams' last matchup in
has been more competitive at home, but that's not going to help them this week when they return to the RCA Dome, a place where they have allowed Peyton Manning to average more than 310 yards passing the previous two seasons to go along with eight touchdowns against just two interceptions. The Texans are well aware of the test that faces them this week.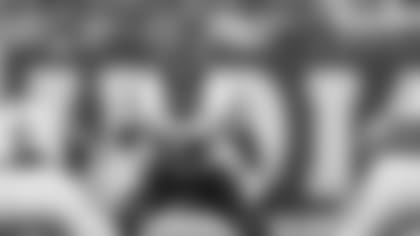 "It's very challenging (playing
)," linebacker Morlon Greenwood said. "Peyton Manning is a very smart quarterback. He has a lot of confidence in himself and the players around him. He's the leader of that team. Going against them is definitely a challenge."
That said, don't believe everything you've seen in the past as a precursor for the future. Tight end Mark Bruener doesn't.
"It doesn't mean anything to anybody in this locker room," Bruener said of
's past with the Colts. "What means everything to the guys in this locker room is Sunday and understanding we have an opportunity to play an outstanding football team. They are very, very tough at home. It's one of the toughest places to play, with the crowd noise and their offense's ability to hold on to the football for a long time and keep our offense off the field."
agrees. He said that you can always learn from the past, but this is a different Texans team taking the field on Sunday.
"Obviously, this is different,"
said. "We have a different coaching staff over here and a different scheme. It's definitely going to be a challenge for us. We just have to go out there and stick to the game plan."
Bruener, among others, also is not reading too much into the scoring summary from Texans-Colts clashes from years past. Asked if he thought Indy's offensive output over
at home would matter Sunday, Bruener was quite frank with his response.
"No, I think people get too caught up in statistics and numbers," Bruener said. "What we need to get caught up in his how many points we have at the end of the game. That's what matters to me."
Anyone who watched the Colts play Sunday night on national television knows they're missing a key component from their offense. Running back Edgerrin James is now in
and the Colts managed just 55 yards on the ground against the New York Giants in Week 1.
James played a huge role in previous Indy triumphs. His absence is just another example of why
isn't necessarily doomed on Sunday. Bruener offered another.
"Anybody can beat anybody on any given Sunday," Bruener said. "I've been a part of a lot of games where we've gone into the game with the expectation from the media being that we were going to kill this team, blow them out, and it didn't happen."
Bruener talked about one game in which his Pittsburgh Steelers were heavy favorites at home, but were handed a loss instead. Texans fans probably remember the game pretty well.
"One game, in particular, is when the Houston Texans came up to Pittsburgh when I was still with them," he said. "It was a cold day and we gave
a chance and they ended up winning that game. That's why we play the game. That's why you play 60 minutes, to find out who the best team is on that given day."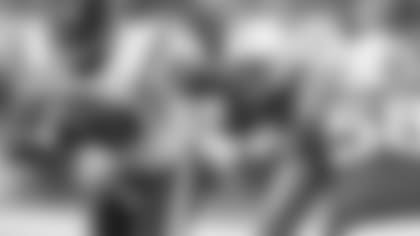 has its hands full with a Colts team looking to make a Super Bowl run. The RCA Dome is known around the NFL as one of the best home-field advantages in all of football. Capacity is a little less than 56,000, but it's the structure itself that helps its inhabitants so much.
"Any time you play a game in a dome, it's going to be loud,"
said. "That's definitely something we're aware of. It's going to be tough."
Not only is the dome loud, but the Colts like to play on FieldTurf to utilize their speed. That's something that hasn't escaped cornerback Dunta Robinson, one of the players who will be faced with slowing down
receivers Marvin Harrison and Reggie Wayne among others.
"Those guys are so comfortable playing on that turf and plus they're so good, it's even harder on a team to go in there and get a win," Robinson said. "You have to play a perfect game pretty much. You have to force turnovers and you have to move the ball on that defense."
If the Texans do play that perfect game and come away with a win Sunday, Robinson offered a simple explanation why.
"It's been real frustrating (losing to
)," Robinson said. "That's why I think a lot of the guys in here want to win this game, not just for our coaches, but for ourselves. It won't take a miracle. It's just going to take hard work on both sides and special teams and just wining in all three phases, defense, special teams and offense."