Some players motivate through challenges at halftime. Others just scream out frustrations to rally the team.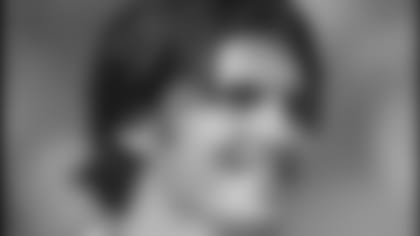 Texans wide receiver Andre Johnson does not know how the team would react if David Carr started screaming in the locker room.

That is just not Carr's style.

"I think everybody would be sitting here with their mouths open," Johnson said.
As it stands now, the Texans quarterback sits in the front row with the other quarterbacks, listens intently and trots back on the field with the rest of the team.
Carr keeps his vocalizing to the huddle. It works well that way.
"He runs the show," Johnson added. "He has become more vocal, become more of a leader and he's carrying guys on his back and that's paying off for us."
"Paying off" may be an understatement.
The third-year pro is riding a hot streak everyone expected but was afraid to look forward to for this season. Carr's ability is paying off like the hot slot machine in a Vegas casino.

People are forming a line just to watch.

Entering Sunday Carr is third in the league with 1,641 passing yards. That is ahead of Peyton Manning, Tom Brady and Brett Favre. His 97.8 passer ratting is by far the best of his career.
Everyone knew about Carr's talent when he was drafted, but starting for an expansion team from day one can do funny things to a man. But Carr took his lumps (76 of them in 2002 to be exact) and returned stronger than ever.
Injuries kept him out of four games last season, setting up what has been one of the most consistent stretches of any quarterback in the league.
Carr threw for a career-high 372 yards against the Vikings and has five of the team's top-10 passing performances in six games this season. He has completed passes of 25 yards or more to nine different receivers this year. Thirty-three have gone to Johnson, who is ranked second in the league with 541 receiving yards.
The Texans (3-3) have 18 such "big plays" this year. The team had 19 all of last season.
As a result Houston is ranked 10 th in total offense and Carr is just one touchdown pass away from tying his career-high for a season (9).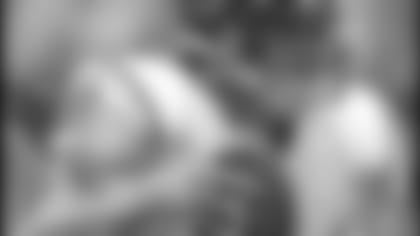 "David is playing by far the best that he's played since he's been here," head coach Dom Capers said. "I think he's playing with more confidence. He has more control over the game. He does an excellent job at the line of scrimmage getting us in and out of plays executing the game plan. You can see he has the most confidence since he's been here."
It may be impossible to practice confidence, but Carr came as close as possible during the off season. He watched film with quarterbacks coach Greg Roman and offensive coordinator Chris Palmer all summer.
Maybe that is why he plans to watch just one game – Jacksonville at Indianapolis – on his bye weekend. A twisted ankle is keeping him off the golf course. So maybe he is watching the game by default.

It is ok. He has earned his stripes.
"I feel the game has slowed down to the point where I can see everything that's happening on the defensive side of the ball," Carr said. "It's just a matter of making plays now and doing it every play, not missing a beat."

Carr has become more consistent and gained trust from his teammates. Maybe that is why he, according to Johnson, "says what he needs to say" and takes the snap.

"He's a lot more confident," tight end Billy Miller said. "He's growing up. He came in straight out of college and got a lot thrown on his shoulders, starting at quarterback for a new franchise."
He has developed a special poise in the pocket as well, carrying a 93.0 passer rating in blitz situations. Still, Carr is perhaps his toughest critic and has never been one for personal accolades.
"I think it's a credit to all of my teammates honestly," he said. "I'm kind of learning to use them more than trying to rely on my own abilities to try to make plays. I think my first two years I probably did that a little too much."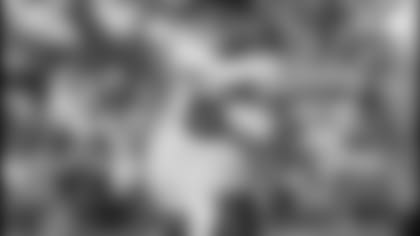 A sprained ankle has limited Carr's mobility the last two games. His rollout ability gone, the Texans lost an important offensive wrinkle. Yet, he still managed to throw for 266 yards in a monumental win at Tennessee and pilot a 65-yard touchdown drive in the closing minutes to give the Texans a 20-10 lead.
He also led the Texans on a game-winning drive at Kansas City – the fifth fourth quarter comeback of his young career.
"I've always had tremendous confidence in him from day one when I went out and saw him I thought he had the potential to be the first pick in the draft and as I watched more of him I thought he was definitely a guy that (general manager Charlie Casserly) and Dom should consider," Palmer said.
"I just knew it was only going to be a matter of time before he stepped up."