Texans defenders say they didn't forget about San Diego tight end Antonio Gates in Sunday's 27-20 loss, but they would love to forget their performance against him.

Looking back, the Texans admit the Chargers used Gates and running back LaDainian Tonlinson well, but it was mistakes on defense, especially on third down, that made both players appear unstoppable.
"We've got to improve our third down percentage," head coach Dom Capers said in his weekly press conference. "We had them in some very advantageous down and distance situations and we let them off the hook. And we have to make sure we improve our coverage. They had four big plays in the passing game, two to the tight end for 29-yards a piece.
"Gates is a good receiver, we didn't underestimate him. They were working to try to get the ball to him. I don't think it was anything we hadn't seen, we just have to improve our coverage in those situations."
Gates finished the game with a team-high eight catches for 123 yards. He made four catches on third down for 44 yards.
The Chargers converted nine of 15 third downs – four of five in the fourth quarter. San Diego scored two touchdowns on third down plays and converted six third downs of six yards or more.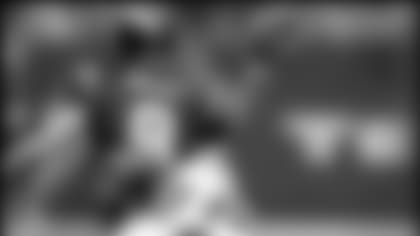 "I think the main thing is that we have to get off the field on third down," Texans linebacker Jamie Sharper said. "Their guys made plays … I think it comes down to our playmakers (needing) to step up and make plays on third downs."

The numbers are more disappointing considering the Texans piled up 336 yards of offense.
"We didn't play good enough, giving up twenty-seven points," Texans defensive end Gary Walker said after the game. "Regardless of the number of turnovers (by the offense), defense gave up twenty-seven points. Our offense moved the ball on them all day. If we would have made one big play defensively, we would have been alright."
Opponents' third down percentage is an important stat to Capers, who routinely rattles off statistical jargon from the top of his head.
He can motivate a team with numbers as effectively as words. So he was very matter-of-fact when talking about what his team must correct before heading to Detroit for Week Two.
Luckily, it may be easier facing a team without Tomlinson to affect every aspect of the game.
Tomlinson was a factor every time the Texans rushed Chargers quarterback Drew Brees Sunday. The team wanted to pressure Brees, but didn't want to leave Tomlinson open as a safety valve. Capers said pass rushers either had to "collide" with him in the back field to slow his release into the flat or take away a pass rusher to cover him one-on-one.
"I felt that we had some good pressure at times," Capers said. "When you're playing a guy like LaDainian Tomlinson you have to make a decision. We didn't want to put him many ti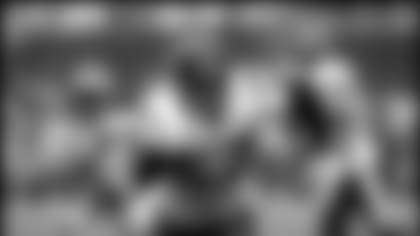 mes in one-on-one match ups with our linebackers."
Texans linebacker Kailee Wong had the only sack in the game, dropping Brees for a seven-yard loss with 5:23 left, but the Texans fumbled on the following possession and did not stop Tomlinson from running out the clock to end the game.
In a final lapse on third down, Tomlinson stiff armed free safety Marcus Coleman for an eight yard run. The Chargers – given a first down inside of two minutes – took knees to run out the clock.
Struggling on third down however is a correctable offense.
"Last year we had a lot of close games in the fourth quarter where we needed guys to make plays and we were in position to get it done," Sharper said. "I'm hoping this year we'll have guys to make the plays. That's what I'm looking forward to for the rest of the season… We've got a couple more playmakers in the game and I think we'll be able to do some good things."