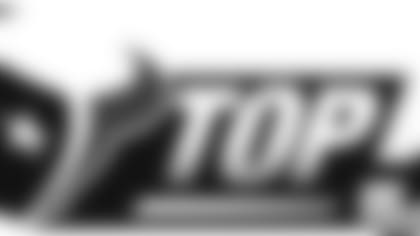 No one would be crazy enough to rank the top five Texans preseason plays in franchise history.
I am in the oppressed minority of people who really like the preseason. Sure it's just the appetizer to the real thing. But who doesn't like appetizers? And right now, like you, I'm hungry for some football.
Last year I ranked the top five Texans preseason games. Some of these plays were part of that list. I know you're on the edge of your seat so here we go…
5. David Carr to Billy Miller – Texans vs Giants August 5, 2002
You're thinking "Wasn't that the first touchdown hook-up against Dallas?" Yes it was. But diehards know that this connection resulted in the first Texans TD of any kind and it happened in the Hall of Fame game in the inaugural season. It was a 24-yard pass that made a bit of history and tied the game at 10 in the second quarter.
4) Case Keenum to Lestar Jean – Texans at Dallas, August 29, 2013
This was a fun night. Sure it was the fourth preaseason game but Keenum got the start in front of a lot of Deep Steel Blue and Battle Red clad fans at 'Jerry-World' in a blowout win that was about as satisfying as a preseason game can possibly be. The 27-yard strike to Jean was a highlight as Keenum was starting to show signs of being able to produce at the NFL level.
3) Fred Bennett intercepts Tony Romo – Texas vs Dallas, August 25, 2007
It was the third preseason game and that means the starters play the most. But Houston's second team defense was in late in the third quarter trying to hold off the Cowboys in a game tying drive. Romo was looking for Terrell Owens deep downfield when Bennett stepped in the way and made the pick in front of a rowdy NRG Stadium crowd.
2) Charles James runs for a TD that doesn't count – Texans at Saints August 30, 2015
On national television with a big lead in the 4th quarter, Bill O'Brien gave the green light for a toss to James that went 73 yards for a touchdown. Yes the play was called back because of a penalty but who cares? Nothing in the preseason counts anyway. The entire team celebrated with James, along with everyone who fell in love with his personality on Hard Knocks. And you thought preseason games don't matter.
1) Tom Savage to Ryan Griffin, then Travis Labhart - Texans at Broncos August 23, 2014
With the Texans down seven late in the 4th, Savage went five for six including a touchdown pass to Ryan Griffin to cut the lead to one. Not wanting a dreaded preseason overtime session, O'Brien went for two and Savage found Labhart for the winning points. In a preseason context, it was delightful.
The Texans are at San Francisco, home against the Saints and Cardinals and on the road vs. the Cowboys in the 2016 preseason.