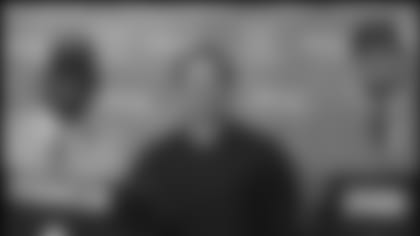 Robinson and Babin were drafted to add a missing explosiveness to the Texans defense. Their contributions will be put to the test for real on Sunday.
It's been almost one month since
Dunta Robinson
and
Jason Babin
ran out of Reliant Stadium's tunnel for the first time as professional NFL players. Though the two rookies now have four games under their belt, things will be a whole lot more electrifying and real this time around.
The two make their regular season debuts on Sunday when Houston hosts San Diego to kick off the start to the 2004 season. No more getting acclimated and easing into the Texans defensive scheme, the learning curve is now non-existent as the cornerback and linebacker will be put to the test right out of the gate.
Robinson and Babin are going to see speed and intensity that so far, have only been partially unveiled. Against the Chargers, it comes in the form of running back LaDainian Tomlinson. The two new kids on the Texans block will see the NFL's talent at its finest, and it comes in Week 1.
"For an extended period of time here I referred to LaDainian as one of the best backs that I've ever seen," Chargers head coach Marty Schottenheimer said. "About midseason a year ago I made the statement, and I stand by it and I believe it, (that) he's the best running back that I've ever seen in my football career. I mean the guy is absolutely remarkable in everything that he does. He's got the skills you look for as a runner. He's an accomplished receiver. He's got the ability to take a short play and make it a long play."
Ok, so maybe his own coach is a little bit biased, but it's no secret that Tomlinson is a force to be reckoned with. He saw little action in the preseason, rushing only twice for eight yards in addition to a 12-yard catch. But it's safe to say that Tomlinson's 4,564-yard performance over three seasons has made him one of the toughest offensive weapons to defend.
Chargers starting man in the pocket, Drew Brees, did show some impressive leadership in the preseason, completing three touchdown passes with a 103.2 quarterback rating.
Babin will have his hands full with both as he looks to damper the Chargers' running attack while visions of taking Brees down to the turf will simultaneously run through his head.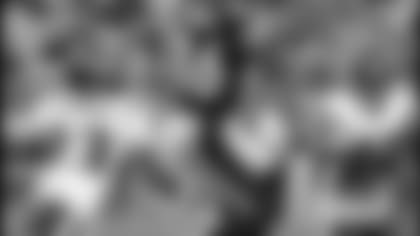 Robinson has already faced tough matchups like Hines Ward and Keyshawn Johnson. Facing fierce competition will be a weekly ritual for the young defender.
Robinson on the other hand will have receiver Reche Caldwell to defend while Tomlinson is a just as much of a threat in the passing lanes, having caught 100 receptions last year.
But if both Texans' 2004 first round draft picks are nervous, anxious, or intimated, you'd never know.
Robinson is expecting most opponents this season, including San Diego, to send a load of action his way. And he welcomes all intruders in his space with open arms.
"I know it's coming so you can't run away from it, you just have to prepare for it so that's what I've been doing all week," Robinson said. "I plan on going out here and playing a good game, playing a physical game and just do what I'm capable of doing."
Robinson showed glimpses of his smooth knack at cornerback in the preseason opener with Dallas when he held his own against Keyshawn Johnson, helping to limit him to one catch.
Just like that first appearance, Robinson is eager to get on with his starting role and really meet his match competition-wise.
"I'm excited. I'm ready to go," Robinson smiled. "It was the same excitement I felt going into my first preseason game so I'm just anxious to get out there."
Even with Tomlinson's contributions last season, the Chargers weren't able to win a game when they were behind at the end of the first quarter. In 11 contests, the unit wasn't able to get ahead in the first 15 minutes in the game. All of those cases ended in loss.
Robinson, Babin and veterans on the Texans defensive unit are hoping to keep that streak alive during thisopening contest. But the Chargers are showing some new looks on offense with five new starters along the offensive line. So while the two Texans' rookies may have some veteran savvy in players like Tomlinson, some of their competition will be just as green.
Whether the one-on-one match ups are with new or seasoned enemies on the other side of the ball, Robinson and Babin have had some extra time to prepare, game plan and gain confidence heading into Sunday's showdown. Not to mention it really is the first time the two have entered a game thus far with some, if any, opponent dissection at all.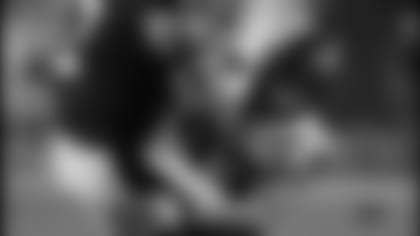 Babin finished the preseason with seven tackles, one sack and five quarterback pressures.
"I think I feel pretty confident in my responsibilities and in what I have to do," Babin said.
Though it's only been four weeks since Babin started suiting up in his Texans game day gear, it's seemed like years-worth of evolution as a player.
"It's definitely more exciting," he said about playing in a game that has some meaning. "For me, the progression from week to week has been immense as far as my improvement so I definitely feel better in that aspect as well."
Head coach Dom Capers knows his rookies will be tested, and he's well aware that players like Tomlinson have to be accounted for on every single snap. But he also expects the two to be prepared, focused and forget that they are in fact, rookies.
"I think the biggest thing with those guys is that they have to focus in on getting ready," Capers said about Robinson and Babin starting in the opening game. "We can't control what San Diego is going to do, but we can control what we're going to do.
"In order for them to play with confidence, they have to without a doubt know exactly what they need to do assignment-wise and technique-wise."
Hearing their names chanted by over 70,000 Texans fans as they burst onto a home field Sunday afternoon will just be the first step in bypassing the "rookie" title. When the bullets start flying, both Robinson and Babin will officially be anointed as legitimate NFL players and in Houston, impact starters.