Make sure to take this down…it's Derick with one 'r'. It's an important note to digest since Derick Armstrong is quickly making a name for himself just three games into the Texans season.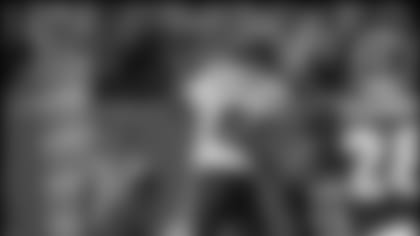 Armstrong pulled in an acrobatic 15-yard touchdown catch in the preseason game at Denver.
Over the past month, Armstrong has six catches for 104 yards to his credit, including five first downs. He's already surpassed his last season's yardage total of 75 and is well on his way to becoming a mainstay in Houston's pass attack.
Armstrong may be a new face on the NFL scene, but his football pedigree dates back to his younger playing days just over a hundred miles northeast of Houston in Jasper, Texas.
Armstrong got a taste of a varied number of positions like quarterback, running back, cornerback and wide receiver. Sure he was athletic at all of them, but it was wide receiver where he's gone on to make a career for himself.
Last week against the Chiefs, Armstrong hauled in two catches. But those 55 yards were incredibly critical plays leading up to the Texans 24-21 road victory.
The first grab came mid-way through the fourth quarter, as a thundering Chiefs crowd made it nearly impossible for the Texans offense to move the ball towards the end zone to overcome a 21-14 point deficit.
Quarterback David Carrhad just been sacked for a four-yard loss and the team found themselves in a clutch, 3 rd and 17 situation. Converting this first down was imperative if the Texans wanted to have a chance at leaving Arrowhead Stadium with a win.

Carr found Armstrong and sent the ball sailing his way. The young receiver responded with ease, hauling in a 20-yard reception to pick up a first and put Houston into Chiefs territory. Three plays later, the Texans offense tied the score at 21.

Armstrong trotted back to the sideline with confidence, eager to make his next move and help out the team.
"You get that burning feeling on third downs," he said about being hungry for the ball. "You have to be ready. I'm always confident in catching the ball because that's my greatest asset. I play my role and that's when we need a play.
"They come to me and need somebody to catch it so I accept it and do what I have to do."
He got another chance to show his dependability on the Texans next and final offensive series. Carr hit Armstrong on a slant and determined to pick up a first down and then some; he raced 35 yards to the Chiefs 30, setting up Kris Brown's game-winning field goal.
"It was a three-step drop and Derick's got to have confidence that he's going to catch the football," head coach Dom Caperssaid after the game. "It was a clutch play in a clutch situation."
Though he's just now starting to flourish in the NFL, Armstrong has made sure to let his presence be known every time he touches the ball.
It all goes back to his very first career catch in the league. It happened last October, when Houston traveled to Tennessee to take on their division foe. Armstrong had been inactive for the first four games heading into the contest with the Titans and was ready to make his debut.
He made his first catch with flair, scoring on a 13-yard touchdown strike from Carr as a reserve along the receiving corps. He followed up the next week with a start at home against the New York Jets and finished his first season with one touchdown and a 10.7 reception average.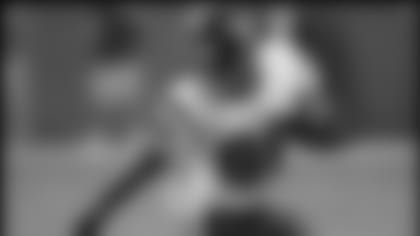 "I never gave up," Armstrong said about arriving in the NFL."I kept plugging away and chasing my dream and I made it here and I'm very excited."
It was then that the Texans coaching staff knew that Armstrong rounded out the bunch of aerial go-to-guys.
Andre Johnson
was the offense's powerhouse, breaking tackles and plowing defenders en route to picking up extra yardage.
Jabar Gaffney
was the all-around possession receiver with good hands and good speed.
Corey Bradford
was the unit's explosive play-maker, taking receptions downfield for the long touchdown. And Armstrong was an unexpected target who possessed great confidence, greater hands and a knack for coming up with the ball even in heavy traffic.
The unit is one of the best around, and Armstrong is happy to be around his teammates be involved in such a diverse and complimentary crew.
"I take pride in catching the ball because I'm not as fast as the guys that we have here, but I think as far as being able to catch the ball, that's what helps me," Armstrong said. "My teammates depend on me so I know I have to do well. I know I have to do good for my family also. If I don't make those catches, I could be right back out there."
Armstrong's path to Houston hasn't been one of a typical NFL player. He began his collegiate career at Tyler Junior College in Texas, where he spent two year's as the team's wide receiver.
Though he wasn't playing Division I football, he shared company with some of the state's best athletes.
"It was very competitive," he said. "You have a lot of guys who are talented but don't have the grades at the time to go Division I so a lot went to Junior College. I think when I was there we had one of the Top JC Schools so it was a great experience for me to understand that hey, I need to go a different route to get to where I needed to be."
After two years at Tyler, Armstrong made his way into Division II School Arkansas-Monticello, where he spent one memorable year leading the squad with 65 catches for 1,200 yards and 10 touchdowns. Even more impressive were the 68 yards on five kickoff returns and 24 rushing yards that he added to his repertoire of one-year accomplishments.
While he didn't receive the recognition that a well-known college would have garnered, the Canadian Football League showed great interest and recruited him to take a spot on the Saskatchewan Roughriders roster.
He spent eight games of the 2001 season on the practice squad and in 2002, broke out as the Roughriders offensive star, again churning out an above 1,000-yard performance. Armstrong's name may not have been recognizable stateside, but he was well-known and loved throughout his new home in Canada.
"I was the man," he laughed. "It was great. I was able to have my jersey in the stores and I thought that was cool. There were a lot of people that appreciated the guys who played football up there and that was a great feeling."
It wasn't like Armstrong had an agent lobbying for his entrance into the NFL, he was on his own. The only thing that could sell him was his performance on the field.
Here in Houston, that was all that was needed. He was signed in early January of 2003 and has continued his growth since. Armstrong wasn't sure what he was stepping into or what capacity his strengths would be utilized in, but he knew he would play his heart out to fit as a piece of the puzzle.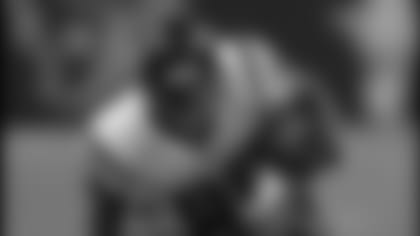 Armstrong amassed 142 yards and one TD in the East Semifinal game during his 2002 year in the CFL.
"My goal was just to make it on the practice squad," Armstrong said looking back. "When I made it last year, I knew I had to just keep focusing and practicing hard so I could get to this point. I think I put that hat on and achieved by objective."
Armstrong's responsibilities will continue to grow as Houston plans to amp up their offensive scoring power against some daunting defenses ahead on the remainder of the schedule.
With confidence in tow, Armstrong's ready to be a part of something great.
"This is a feeling that I never thought I'd have so right now I'm enjoying it," he smiled. "I'm ready to compete and contribute."