It has been nearly three months since the Denver Broncos cut backup quarterback Bradlee Van Pelt. Three months of introspection and looking for someone to catch a pass.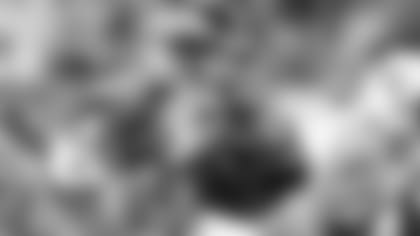 Van Pelt never considered giving up on playing the game he loves though.
"I've just kept on playing football," the new Texans backup quarterback said. "It's interesting when you're outside of the game. You're still playing, but it turns into a different game and you're really just focusing on staying in condition. But it's hard to get better when you're on your own."
Van Pelt, the son of former Giants All-Pro linebacker Brad Van Pelt, went home to Minnesota and found it difficult to obtain workout partners after leaving the Broncos in early September.
"I was out in Minnesota just working out wherever I could," he said. "Just being a quarterback is pretty difficult on your own. It's not every day you get people to run routes. Coming down here, it's just nice to have live targets. So I'm just very appreciative and it's humbling sitting out of the game. It's humbling."
Still, it's hard to be humble when you've had the success Van Pelt had at Colorado State. He set a Rams school career record with 8,439 yards of total offense and became the ninth player in NCAA Division I-A history to throw for more than 4,000 yards and rush for more than 2,000 yards in a career.

He finished his college career ranked fourth in school career passing yards with 6,165 and 19th all-time among NCAA Division I-A quarterbacks in career rushing yards with 2,274. He was a two-time All-Mountain West Conference pick before being taken by the Broncos in the seventh round of the 2004 draft.

There, then offensive coordinator Gary Kubiak took a liking to him. Van Pelt was on the practice squad in 2004, but backed up Jake Plummer in 2005. He only played briefly in three games, hitting two-of-eight passes for seven yards, last season.
But his first touch of his NFL career came last December at Kansas City when he ran for a seven-yard touchdown. That's the kind of quarterback Kubiak remembers.
"Bradlee's Bradlee," Kubiak said. "He had it flying around in the wind pretty good (in Wednesday's practice). But he's competing. He'll be fine. He knows what we're doing. We just have to get him back settled down to doing it the right way, but he'll compete. He knows what's going on.
"He just loves to compete and he's very good running with the football. You know, he'll go back there and take off and make the play. He's one of those kids that stats aren't very pretty, but he finds ways to move the ball and win games.
"And I just love the way he competes. I really enjoy it. I've had him since he was a pup. Hopefully, we can keep going here. Hopefully, he'll get better each day."

Starter David Carr recalls playing against Van Pelt when Carr was at Fresno State.
"Bradlee will be all right if he has to go in every once and a while," Carr said. "He played against me in college and I saw him run for about 300 yards against us, so I'm sure he'll be fine."
Van Pelt knows having Kubiak here is a huge plus for his career.
"Kubiak, to me, was the glue in Denver," Van Pelt said after joining the Texans this week. "He was someone that behind the scenes kept everyone together. He gave me a lot of confidence. He scolded me when he should have.
"And I believe what he says. He's someone who, when he speaks, you listen to because he's just not going to feed you a bunch of BS. He's out there to get you better. I think he's a mentor. He's a true coach and I'm very fortunate to get this opportunity."
The opportunity, of course, only came about because Texans backup Sage Rosenfels made a tackle on a special teams play and broke his thumb last Sunday against the Jets. That isn't the way Van Pelt wanted to return to the game, but he understands that's just part of it.
"Obviously, I felt bad for Sage when he went down," Van Pelt said. "You don't wish for injuries, I never have and I never will, but it does happen in this game. I was excited. I knew that I was on their list in their two quarterback system, like some teams now, and if something happened down here I knew I would be called, and it happened and I was on a plane the next day."
He is admittedly rusty and his head is still spinning a little, going from working out on his own to potentially being one step away from playing in the NFL.
"I'll admit it," Van Pelt said of his first day of practice. "It was crazy. Because I've seen a 3-4 and back in Denver I saw a lot of 4-3. Just little things like that, when you're trying to get back in a groove and you're with receivers you don't know.
"Being a quarterback, it's all about rhythm and timing. Even though I understand the playbook and understand the concepts, I don't know who is on the outside and they don't know me, so we don't have a lot of confidence in each other.
"I've had my head buried in the playbook just trying to get caught up in this system down here. It feels good. I'm pretty familiar with the terminology and I'm pretty [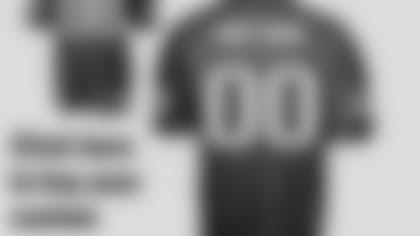 ](http://store.houstontexans.com/product/index.jsp?productId=1865446&cp=2237490&clickid=mainnavgeartxt&parentPage=family)fortunate in that. But now I'm just getting caught up in the speed of the game and the speed of the calls. And there's also a lot of small, intricate details you ha ve got to get caught up on."
He'll have to get caught up fast. He could be playing in a game very soon. That's not something he is dwelling on now.
"I really try not to think about it," Van Pelt said. "It's something that's out of my control and right now the only thing I can control is my preparation and just trying to get used to the locker room. Because I've got to win the confidence of my teammates and my coaches.
"I can't worry about scenarios like that."
*EDITOR'S NOTE: Jim Carley is a veteran