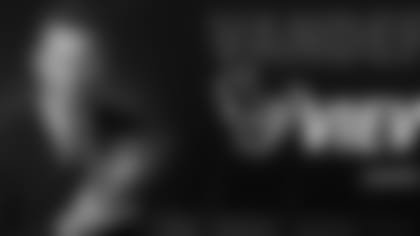 On a night when the Texans looked like they just didn't have the offensive juice to stay with the Colts, they suddenly broke out, fighting their way to a crucial division win in overtime.
Never mind the critics who tell you that the Colts defense was wounded and Houston never should have been down two touchdowns in the first place. It's not like the Texans are the picture of health either, but that's beside the point.
A win, any way you get it, especially against a team that has a 23-5 record against you, is special and should be appreciated. Add the fact that Brock Osweiler caught fire and drove his team down the field for three crunch-time scores and you have a result that could springboard this team to continued success.
For a while, there were enough boos to fill your Halloween party and enough departing fans to make the final commute home quicker than usual. It was shaping up to be another disappointing outing against the Colts. But the Texans were resilient. Lamar Miller looked good all night. And his ten-yard catch and run to make it a one score affair ignited the team. Miller ran west and east and finally into the end zone to serve notice that it was still a game. DeAndre Hopkins caught four passes on the drive that helped keep the Texans' hopes alive.
Then Andre Hal sacked Andrew Luck to help create good field position after the punt, a play later. On the tying drive, Osweiler hit three passes, including one to C.J. Fiedorowicz for the score on a laser-like high-risk-high-reward throw. Nick Novak missed an extra point earlier, so there was plenty of drama that went into his tying kick. Just the way the NFL wanted it when it made these things 33 yards.
Then the defense needed two more stops. They got one late in regulation. And in overtime, Benardrick McKinney sacked Luck to enable Houston to saddle up again on offense. Osweiler again looked sharp. Miller helped out with a ten-yard run before Osweiler would make a dagger-like throw to Jaelen Strong to set up a close-range field goal to win it.
The NFL is no beauty contest. Folks who want to see perfection are in the wrong arena. Very few teams win in gorgeous fashion playing four masterful quarters each week. And for the Texans, this was a game that was all but over after three and a half quarters. Houston seized the moment. And, more importantly, Osweiler helped bring home a win on a night when everyone was watching to see if he could do it.
We don't know where the season is going or even the next game. But for Week 6, the Texans put together an epic comeback that could go a long way toward building a special campaign.
Check out the best photos from the Texans vs. Colts game.