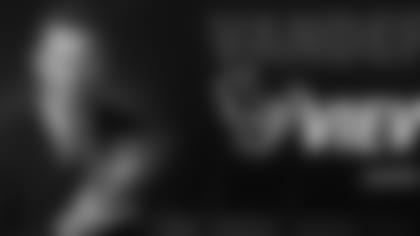 The roster is finally at 53 players. But if you know Bill O'Brien and Rick Smith it is a lot more like clay than concrete.
Expect more adjustments in the coming days.
Flash back to last year when Damaris Johnson and Daryl Morris were part of the mix on opening day. A week prior to that they weren't on any Texans fan's radar. I would expect less of this kind of thing this year but don't count out some late pick ups. And don't celebrate too much for any of your favorite bubble players who 'made the squad.' They could be gone as the team fortifies certain position groups.
It's too bad that Tom Savage sees his second pro season end before it got started. Not that he was going to play much, if at all, this year but his 'insurance policy' and developmental role is on hold for another campaign as he gets placed on injured reserve.
You have to be happy for Keshawn Martin. There was tremendous competition at wide receiver. Two were drafted, two veterans came in and Martin practiced and improved and survived the Saturday cuts.
By now you're reading about some of your favorite Hard Knocks supporting role players getting released but there's still practice squad potential for most. Some will get picked up by other teams.
After five weeks of practice and four preseason games it's finally time to fully focus on Kansas City. There are still a lot of unanswered questions about this team. But they have company with most of the NFL. Enjoy the games.