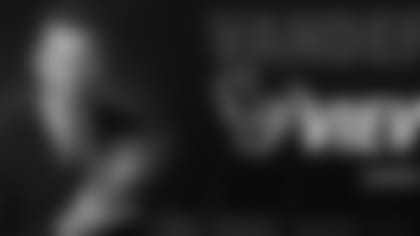 After their first two performances away from NRG Stadium this season, it would have been nice for the Texans to 'ease' back into their road schedule. Not that such an option exists in the NFL.
Instead, here they are in a pit of adversity with enough storylines to start an HBO series.
Brock Osweiler is returning to the team he helped deliver a Super Bowl season. But it's hardly a hero's welcome as Brandon Marshall went as far as to joke (we think) that the Denver defense wants to 'kill' him.
Gary Kubiak is coming back from his most recent health scare and he couldn't have been happy about the Broncos losing without him, their second straight defeat. He will never say it but you have to think it adds a little spice to try to beat his former employer.
Also, the Broncos are adding members onto their ring of honor.
Plus, it's pretty much enough just to say you're going to Denver, one of the most difficult home field advantages in the league.
Houston is 4-2 and has hardly approached playing at its peak. The wins have all been filled with a host corrections that Bill O'Brien's staff needed to address. And the losses have been colossal.
Maybe this will be like the Cincinnati game last year when the Texans went in as heavy underdogs and summoned the performance of the year. In that game, they avoided turnovers and the defense pitched a near shutout.
To get that done Monday night, the Texans will need Lamar Miller and his blockers to keep the fire burning that they had going against Indianapolis. Denver's defense has seldom been confused with Indy's but it was the Colts who had the ball late at Mile High with a chance to win before a Von Miller strip-sack would help put things away.
Which leads us to the biggest key to the game. Osweiler likely needs to make some plays early. Another early road deficit could be a dam-breaker to the Texans' chances considering the way they've handled these situations previously.
Playing clean and keeping things close will be crucial as the Texans defense looks to put pressure on Denver's young quarterback Trevor Siemian. If Denver's running attack, led by C.J. Anderson, gets going, this could be a long night. The Texans are 29th in the NFL against the run but cannot play like it. Denver is far better at bootlegs and play action than most teams in the league.
Offensively, these squads actually have similar stats. And defensively, they are not that far off in many categories. This game will be about combining toughness and execution. It'll be about overcoming a wild crowd that's seen so many opponents whiter in the thin mountain air.
It's a huge task and the Texans will have to play their best game to date to get the job done.