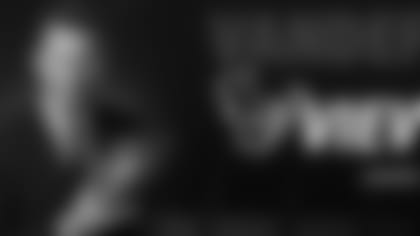 No matter what happens down the stretch, the Texans start to 2015 will always be part of the narrative. But the team itself is way beyond that. This is a new season and a new team.
If there were any doubts that the defense was playing at an elite level, the performance against New Orleans took care of that. Holding Drew Brees and the Saints offense to zero touchdowns was historically good. There was plenty of backfield pressure and the secondary stepped up to play another stellar game.
Houston's offense clicked early to the tune of a 14-0 lead, as Brian Hoyer went 11 for 11 to begin the game. The running game racked up 80 first half yards on its way to its second straight 100-plus yard outing and Ryan Griffin firmly established himself as a dangerous receiving threat with four catches for 72 yards and a nifty touchdown on an improvised pattern while a play was breaking down.
These are the new and improved Texans. October feels like a hundred years ago. It's as if the team underwent a mini-offseason and reinvented itself during the bye. They're right in the mix for the playoffs, and their December 13 game with New England has been flexed to prime time.
This is no time to throw a party, however. The paths to both the wild card and the division title are football mine fields littered with tough teams and skilled playmakers. After the win over the Saints, Bill O'Brien went right to work on stressing the message that the Texans can't afford to get away from the things that started this winning binge.
Buffalo is coming off a stinging loss to Kansas City. The Bills know they are right back in the wild card bunch with a win and they have plenty of talent to get it. Those of you looking down the road to New England, go right ahead, but the squad has to stay dialed in on what has to go down in Western New York on Sunday.
Check out some of the best action shots from Sunday's game against the Saints.