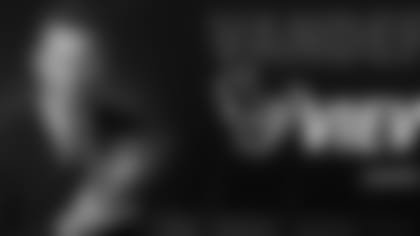 The Texans take the field Sunday with the knowledge that they will hang on to sole possession of first place in their division regardless of what happens during the day.
But 'hanging on' is not exactly what they have in mind.
We're getting into the money games of the season, in which postseason projection and fate can swing on every play. The loss to the Raiders dealt a big blow to the chances of getting a first-round bye. Yet worrying about that won't get the Texans anywhere right now. All they can do is concentrate on beating San Diego, which will not be easy.
The Chargers are coming off a bye. They know they practically have to run the table to get to the postseason, and their mission starts here.
San Diego has been in extremely tight games. Their six losses are by an average of less than five points per game and their wins have all been close except for a blowout victory over Jacksonville in Week 2. They, and the Jags, have turned the ball over more than any team in the NFL. But they are a healthy fourth in takeaways. If they play clean, they'll be a big problem.
The Texans are 5-0 at home. The last time they were here they were also coming off a Monday night road game (Denver) and prevailed over a squad with a good passing attack (Detroit). Now, however, we're a little deeper into the season and the injuries are piling up.
Bill O'Brien has maintained that getting his players to the starting line as rested and energized as possible is paramount to pulling this one out. Amen. The Houston road show returned from Mexico Tuesday morning and there was no time to dwell on missed opportunities.
With John Simon out, it'll be interesting to see how the Texans handle outside linebacker. They can always move Jadeveon Clowney outside (they do in many situations anyway) and they've had a few days to cook up something that can slow down Melvin Gordon and put some heat on Philip Rivers.
In Rivers, you're seeing one of the better quarterbacks over the last decade plus. He, Eli Manning and Ben Roethlisberger are all part of the 2004 draft class that rivals, if not beats, the vaunted 'Class of '83' for quarterback greatness. But that's another topic for another day.
This is another crucial game for the boys in Deep Steel Blue. They have back-to-back road games following this one, including a date at Indy in two weeks that will factor big in deciding the division. But that game might not have as much bearing as it could if the Texans can inflate their cushion in the AFC South with a win over the Chargers. Tennessee plays the Bears this weekend and Indy already lost to Pittsburgh on Thanksgiving.