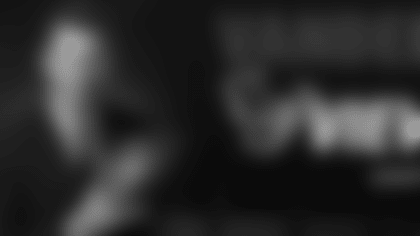 The Texans are an NFL mystery. Few teams can claim to put up three consecutive winning seasons with two division titles and a playoff win despite starting eight quarterbacks. But here they are. And for the fifth consecutive year they will have a different opening day starter.
Tom Savage is number one on the depth chart and has a tremendous opportunity in front of him entering his fourth season.
It's been a rocky ride for Savage. He's been derailed by injury three times in his career so far and you could argue that, with health, he might have been the starter the last two seasons.
Think about it. If Savage doesn't get hurt in the week 15 game at Indy in 2014, he starts against the Ravens the following week instead of Case Keenum. No guarantee that he wins the last two games but with solid play it's reasonable to assume he might have had a more prominent role in the offseason competition that included Ryan Mallett and Brian Hoyer.
In the 2015 preseason, as Mallett and Hoyer were battling with the Hard Knocks cameras rolling, Savage threw four touchdown passes to one pick, with a healthy 62% completion rate, playing with the third team. His injury toward the end of game four at Dallas put him on IR. Had he stayed upright, we would have undoubtedly seen him in the lineup – the way things eventually went with the other quarterbacks.
Anyone who has watched off season practice the last couple of years knows that Savage has looked sharp. And that was with third teamers in 2015 and the second team in 2016. For the first time in his career he'll get important off season reps with DeAndre Hopkins and the rest of the first team pass catchers. This will be huge for him and the offense.
DeAndre Hopkins came off the bench in 2015 to help get the Texans their first ever win at Indy. And he won a start at Tennessee, throwing three touchdown passes and running for another in the two games. At 33 years old, the former baseball player is here to help in any way he can.
With Savage and Weeden, Bill O'Brien has two players he clearly likes but at least one more passer will be added through the draft or free agency.
This does not exactly project to be the draft class of '04 or '83 when it comes to quarterbacks. Sitting at number 25, the Texans have to hope their targeted prospect (assuming there is one) falls to them or they'll need to move up and grab him. There's also a chance they like a QB that might slip through the cracks late into round one or two.
The draft is in three weeks and OTAs are right around the corner. Before you know it, it'll be time to sling it. And we'll be following every snap at the edge of our seats.