---
EDITOR'S NOTE:** Texans fan Alan J. Burge continues to write his "Voice of the Fan" column for HoustonTexans.com. His latest installment is below. Alan's views do not necessarily reflect the views of the organization. *
**Getting to know you:  Ephraim Salaam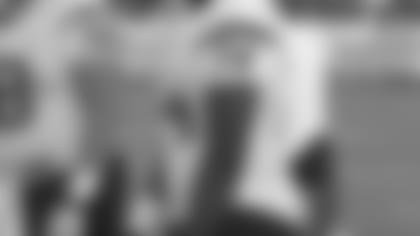 **One of the more interesting aspects of the offseason and early preseason is getting to know the new faces in training camp, and if you haven't been paying attention, there are more new faces around Reliant Stadium this season than any time since 2002.
One of the new Texans players flying a bit under the radar is offensive tackle Ephraim Salaam.
An eight-year veteran, Salaam was acquired by the Texans as an unrestricted free agent during the offseason. He spent his first four years in the league as a starting tackle with the Atlanta Falcons, going to a Super Bowl in 1998 as a rookie. His last two seasons were spent at division rival Jacksonville, where he was slowed by an injury in 2004, and then lost his job early last season to promising rookie Khalif Barnes.
Sandwiched between those two stints, Salaam spent two years in Denver in 2002-03, and it's those years and his familiarity with the now-Texans offensive system that earned him a spot on the Texans' preseason roster.
And according to Salaam, not only will he make this team, he's going to be a starter.
During a recent interview with SportsRadio610 morning host John Granato, Salaam showed his competitive spirit.
"I don't know how to be a backup," Salaam said.
Only time will tell if Salaam cracks the starting lineup, but you have to love his confidence and enthusiasm.
One thing is for certain. The Texans are finally starting to crawl out of the offensive line wasteland that has plagued them since the beginning of the franchise.
Salaam has yet to crack the first team, and he may never, but with his flexibility and experience he can afford to be patient – at least for a while. He has played both tackle spots during his career and will, at a minimum, provide much needed veteran depth aside an aging Zach Wiegert, an unproven Seth Wand, and rookies Spencer and Winston.
Texans fans can feel good about the fact that when asked about Spencer, Salaam didn't hesitate to say "he's going to be really good."
A Southern California native, Salaam indicated that he's quite happy with his move to Houston.
"Jacksonville is more of a NASCAR and college football town," he said. "It's kind of a laid-back retirement town."
Recalling the sparse crowd at Alltel in 2004 when the Texans knocked the Jags out of the playoffs, Salaam had this to say.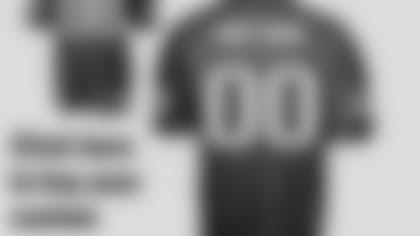 ](http://store.houstontexans.com/product/index.jsp?productId=1862013&cp=2237490&clickid=mainnavgeartxt&parentPage=family)
"People don't realize how much a crowd can energize us."
He added jokingly at the provocation of Granato that, yes, "it's tough to play in front of six people."
So let's give Salaam and the rest of our new guys a warm welcome to H-town. Who knows, maybe we can pull off another season-opening upset in 2006. The home crowd could very well make a difference in our first game and in our new season.