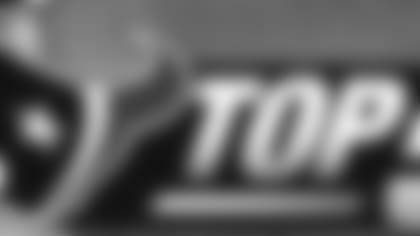 With Julius Thomas moving into the division, Delanie Walker in Tennessee and the Coby Fleener/Dwayne Allen combination in Indianapolis, the Texans will face a star tight end nearly every single week. But, only two of those guys made the list of the top five tight ends the Texans will face in 2015.
1. Rob Gronkowski, New England Patriots - Week 14 (Home) - Gronk returns to NRG Stadium two years after a six catch/127 yard/one touchdown performance in 2013. Some might argue Jimmy Graham, but Gronkowski is the most complete tight end in the league and clearly the best the Texans will face in 2015 and beyond.
Key Stat: Gronk has played 15 games or more in three seasons. Two of those seasons the Patriots played in a Super Bowl.
2. Julius Thomas, Jacksonville Jaguars - Week 6 (Away) & Week 17 (Home) - Thomas moves on into the division to help out second-year quarterback Blake Bortles. The former basketball-playing star is a matchup nightmare and could be a major thorn in the side of the Texans in 2015.
Key Stat: Thomas had six catches for 78 yards and a touchdown in his only game vs. the Texans in his career (2013 in NRG Stadium).
3. Greg Olsen, Carolina Panthers - Week 2 (Away) - Part receiver, part tight end, Olsen is Cam Newton's favorite target in Carolina. The former Miami Hurricane star had his best season in 2014 with 84 receptions, 1,008 yards and six touchdowns.
Key Stat: Olsen has a reception in 48 straight regular season games.
4. Travis Kelce, Kansas City Chiefs - Week 1 (Home) - After microfracture surgery ended his rookie campaign in 2013, Kelce bounced back with a banner season in 2014. He's one of the more complete tight ends in the AFC and will be two years removed from his injury in 2013. He's going to be a tough matchup in the opener, to say the least.
Key Stat: Kelce had three seven reception games as, essentially, a first-year player in 2014.
5. Delanie Walker, Tennessee Titans - Week 8 (Home) & Week 16 (Away) - After signing a free agent deal with the Titans in 2013, Walker's production increased dramatically. He never caught more than 29 passes in a season as a Niner but had 60 receptions in BOTH of his seasons in Tennessee.
Key Stat: Walker had two 100 yard receiving games, both in 2014 - vs. Dallas and vs. Philadelphia.
Texans analyst John Harris ranks the top 5 tight ends on the Texans' 2015 schedule. (AP Images)