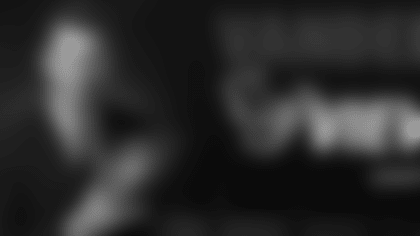 It's only June and there is a long way to go but here are five early takeaways from what we've been seeing at OTAs.
**1. The offense is in its best shape of the O'Brien era
**
Even though new quarterback Brock Osweiler is probably still learning that we call an access road a 'feeder,' he certainly looks comfortable at the wheel of the offense. The collective work of all three QBs appears smoother than it did in '15 and '14. Tom Savage knows the system and DeAndre Hopkins, after performing well in short order late last season, has benefitted from the work.
2. There are some fast guys to work with
Everyone knows that Will Fuller is equipped with overdrive. But it's also fun watching Tyler Ervin catching passes out of the backfield, turning them into nice gains. And undrafted rookie receiver Wendell Williams is one of those guys who looks fast standing still. I'll put it this way, preseason games will be extra entertaining as the coaching staff gets to play with all these new toys. Don't turn the dial in the second half. You'll miss some fireworks from guys who might end up making big plays this year.
The defense should be 'elite'**
Go ahead and say it. It feels good. In the final nine games of 2015, the Texans were the best team in the NFL in points allowed (12.7) and yards per game (263). The key for 2016 will be to start the way they finished. They also completed 2014 on a hot streak on that side of the ball yet didn't kick off the following campaign the way they wanted. It'll be up to the coaches to make sure they hit the ground running. A much improved offense and special teams unit would be a huge boost to the D.
4. These aren't your pre-2014 Texans
Only eight of the 22 starters will be from before the O'Brien era got started. That's still a pretty high number but they're all good players and in there for a reason. Make no mistake though, the bulk of this team will be from the last three drafts and the free agents picked up since 2014. The Texans need productive years from particularly the '14 and '15 draft choices to get to where they want to go. It's encouraging that players like Xavier Su'a-filo, Alfred Blue, C.J. Fiedorowicz, Andre Hal, Jaelen Strong, Keith Mumphery, Kevin Johnson and Benardrick McKinney, to name a few, all played significant roles in the 7-2 finish.
5. Jadeveon Clowney
His name will always be a conversation starter as the number one overall pick in the '14 draft. He's been out there from the get-go in OTAs and wants to have a big year. When he's been on the field he's made plays and will take up plenty of extra time in opposing offensive meeting rooms. It's obvious he needs to stay healthy. When he does, watch out.
Check out some of the best shots from Monday's OTA workout.