The Houston Texans announced plans to induct J.J. Watt into the Ring of Honor with a "Welcome back, J.J." video filled with special tributes. Watt will have his name hoisted next to the late Founder and CEO Bob McNair and Seven-time All-Pro wide receiver Andre Johnson, the team announced Monday. The three-time AP Defensive Player of the Year retired after a prolific 12-year career following the 2022 season.
As a part of the big announcement, the Texans released a video with thank you and welcome back messages from Cal and Hannah McNair, Head Coach DeMeco Ryans, former players Andre Johnson and Johnathan Joseph and Mayor Sylvester Turner.
But who were some of the other faces among the special tributes?
The Berry Family: Peter, Aaron and Willa Berry, plus Noah and Misha
In 2011, tragedy struck the Berry family when fatal car accident tragically killed the parents of nine-year old Peter, eight-year-old Aaron and six-year-old Willa. Peter and and Aaron were both wheelchair bound while Willa suffered broken bones.
The three children were taken in and raised by their aunt and uncle, Simone and Matt, following the accident. Their children and cousins of the Berry trio, Noah and Misha, were also featured in the video.
Peter and Aaron now play wheelchair basketball at Alabama and J.J. is still very close to this family.
While waiting on a heart transplant in 2016, Jeston Adams visited Texans training camp through the Make-A-Wish Foundation and formed a friendship with Watt. When Jeston received a new heart, Watt visited him in the hospital bringing an Xbox and invited him to Texans games. Years later, Watt and Jeston still stay in touch.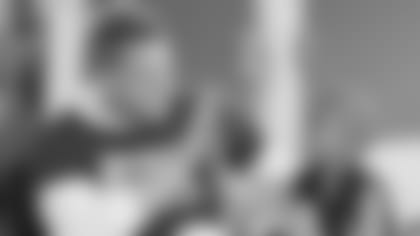 Watt first met Cristian Beasley back in 2012 when the 12-year-old was going through treatment for leukemia. Beasley couldn't physically attend school while undergoing chemotherapy, but used a special machine that allowed him to participate in class and interact with his teachers and classmates from the comfort of his home. Beasley named the robot "Watt" after his favorite player. The real-life Watt took a trip to Splendora, Texas to meet Beasley. In 2016, Beasley attended a Texans game and held a sign that read, "J.J. helped me SWATT cancer."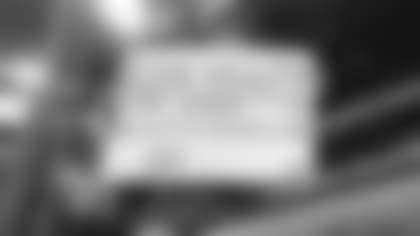 Check out the full tribute video: