On my flight down to Mobile for the 2020 Senior Bowl, I made a list of the players that I thought made the most sense to interview. Given the Texans roster needs, anticipated priorities and the like, I wrote down a number of players at a number of different positions. One of the first groups I highlighted was the edge rushers. Of all of the positions in Mobile, I thought that was filled with potential prospects for the Texans. So, I tracked down Tennessee's Darrell Taylor. I waited in line for Michigan's Josh Uche. I chatted with Michigan State's Kenny Willekes. 
Then, I found Florida's Jon Greenard. 
I couldn't have highlighted a better man on the mic...and on the field. Affable. Engaging. Intelligent. His smile lit up the Mobile Convention center and I couldn't wait to see what he brought to the field later that afternoon. I thoroughly enjoyed what I had seen throughout the season; it was just his one lone season in the SEC, but I loved it nonetheless. Once on the field at Ladd-Peebles Stadium, I saw what I had seen on tape as he rushed the edge well in 1-on-1 situations and in 11-on-11 team drills.
When I got back from Mobile, I gathered up as many games as I could before COVID-19 struck and one of those was a SEC matchup between Florida and Missouri. With that game, I could kill two birds with one stone, proverbially speaking, in that I could watch both Missouri defensive tackle Jordan Elliott and Greenard. So, as we were at the beach during the first few weeks of the COVID-19 shelter in place, I took a bottle of water and some chips out to the porch and went to work. An hour or so later, I walked back in thinking that Jon Greenard would look really good in Battle Red, Liberty White and Deep Steel Blue.
Furthermore, I said as such when the Texans were on the clock at pick number 90 in April's draft and I was never so glad to be right. There's a lot to like about Greenard and I noted as such in my 2020 Harris 100. Here's my report on the former Louisville/Florida star.
Greenard spent the first four years of his career at Louisville where he racked up 9.5 sacks and 22.5 TFL. But, he was injured in 2018 and decided to transfer to Florida. That 2018 injury halted his progress as he had a tremendous campaign in 2017 but injured his wrist on the first defensive series of the season. But, he rebounded with an excellent season in Gainesville. He earned 1st team All-SEC honors after posting a 9.5 sack/15.5 TFL season in his lone campaign for Florida. He's quick off the ball and has the athleticism to play a true 3-4 OLB position if asked to do so. He can redirect against zone read to track running backs and quarterbacks well and can drop into coverage, if necessary.
As a pass rusher, he's a truly intriguing guy to watch. He has a litany of effective pass rush moves and is more technician than he is a knockout athlete. Against Missouri, as noted above, he might have been as good as he ever was in his career. Here's a great example of how he used his technique and pass rush tools to get to the quarterback.
On a third down play for Missouri, Greenard aligned to the left of the defensive formation as Missouri quarterback Kelly Bryant aligned in empty in the shotgun.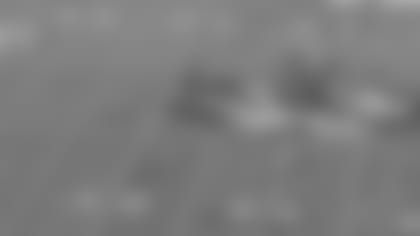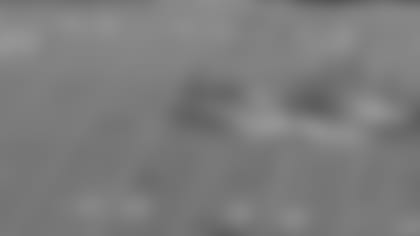 Greenard started his rush to the outside then worked back to the inside after he was free of the tackle's clutches.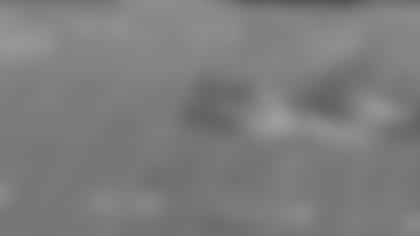 Once free, Greenard exploded into Bryant forcing an incompletion to get off the field.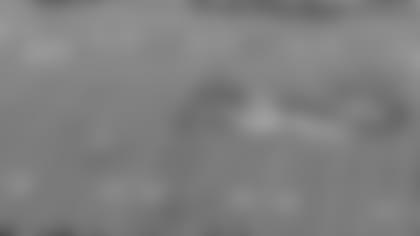 But, from the end zone view, it's a bit clearer to see how his pass rush plan all came together. Greenard was in a wide five technique, just prior to the running back motioning out of the backfield.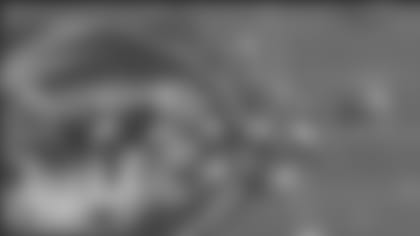 Greenard burst hard off the ball to attempt to get the tackle to potentially overcommit to a hard speed rush up the field. When he felt the tackle leaning too far upfield, he planted his outside foot and planned to jet inside.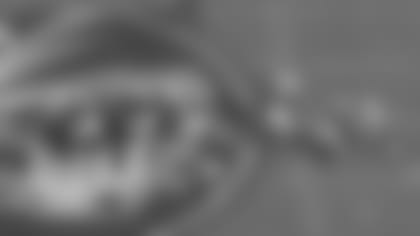 But, he knew that he couldn't just run inside; he was going to get some interference from the tackle. So, he had to throw hands to get completely clean. He did that in two steps. First, he took his right hand and violently "slapped" the right bicep of the tackle.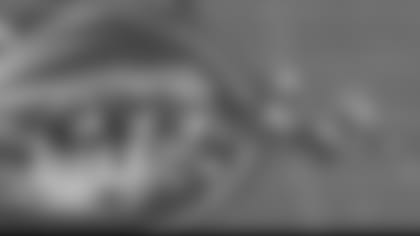 Then, he hit the tackle with a "swim/arm over" move over the top with his inside arm/hand.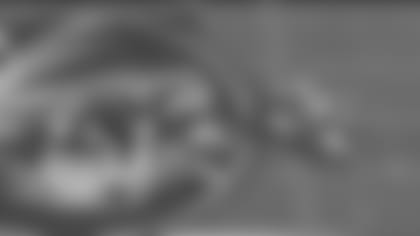 That pass rush combination put him hip-to-hip with the tackle, basically free of his clutches. He then planted his inside foot and burst to, and through, the quarterback for a hurry, a wicked hit and a forced incompletion.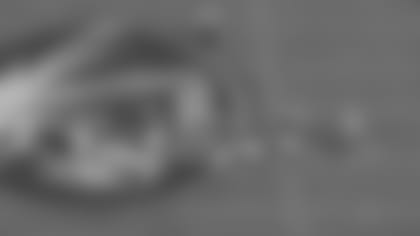 All that said, Greenard is going to have his work cut out for him as a pass rusher in the NFL. The tackles he's going to face in practice alone are more than likely the best he's ever faced on a football field, but he has a plethora of tools in the toolbox and will learn some handy tricks/techniques to unleash those tools along the way. What he did against Missouri was just the start; now it's time to take his game to a much higher level against the Colts, the Jaguars and the Titans.