When the Texans trade for, or sign, a veteran, my first inclination is to go back and see what I thought about that player coming out of college. Now, if a guy has been in the league for a couple of contracts, then I won't as much. But, I will always rely on my eyes for guys that have been drafted in the last three or four years.
Over the weekend, the Texans traded for former Chicago Bears/former Memphis Tigers receiver Anthony Miller. We saw him in December when the Texans played in Chicago, but I'm going to be honest, with the way that day went down, I don't remember ANYTHING from that game. So, I went back to when I studied Miller closely - his days at Memphis. In the 2018 Harris 100, I had him slotted at No. 65 and the Bears selected him at No. 51. Here's was my scouting report on him from that year:
"He's a slot receiver extraordinaire. Miller didn't always line up in the slot at Memphis, but he will at the next level. He has the quick feet to get him in and out of his cuts and he adjusts to the ball well. I don't think he's blinding fast, in fact, he's quicker than he is fast. When he's in the slot v. man or match quarters, he's a killer. The slot fade or corner out of that inside position was like stealing. He's elusive after the catch. His lack of size will make him an inside receiving candidate going forward, yet he's going to be a good one at that. His hot foot release off the ball is smooth and effective. He beat potential first round cornerback Mike Hughes with it on a fade route in 2017 AAC Championship game for a touchdown."
In going back to study Miller with his time with the Bears, that scouting report was fairly on point. He played the majority of his time on the inside and showed the makings of being a solid slot receiver. The one thing that I'd say he learned was how to play a bit more physical on inside routes than I expected coming out of Memphis. In college, he could just out-quick or out-run every college defensive back that faced him, but playing in the jungle that is the middle of the field in the NFL, it takes some guts and some chutzpah to play inside. I watched the Bears matchup with the Saints and Miller's tete-a-tete with highly respected slot corner/safety Chauncey Gardner-Johnson. The Saints' defender tried to maul Miller all game long, regardless of Miller's route or responsibility. Yet, Miller, approximately 20+ lb. lighter than CGJ, beat the Saints cover man often to the tune of eight catches for 73 yards, seemingly each catch with CGJ clutching to Miller's jersey when the Saint defensive back couldn't stay in phase. 
That's the key about Miller, though. His feet and quickness are devastating to defensive backs attempting to stay in phase in coverage. Here's a great example of that against the Detroit Lions on a first down play early in the season. Miller was aligned as the number two receiver (second furthest outside receiver) to the left side of the formation.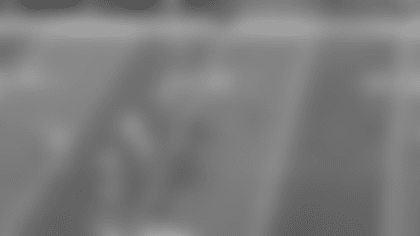 The Lions were in man-to-man coverage with Tony McRae, the Lions nickel defender matched up on Miller who planned to run a speed out route to the sideline. He did so because McRae closed off any inside release with his leverage.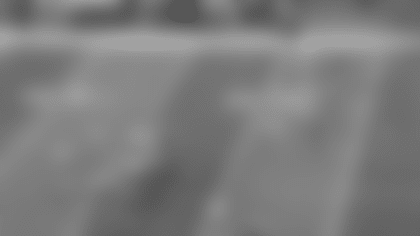 On his route, Miller wanted to create some separation for his quarterback Mitch Trubisky. As such, he gave McRae a little hesitation move and a dead leg on his speed out route to cause the Lions' cover man to actually hesitate and slow down. Look at the black tire residue that kicked up when Miller dragged that dead leg before making his break for the sideline.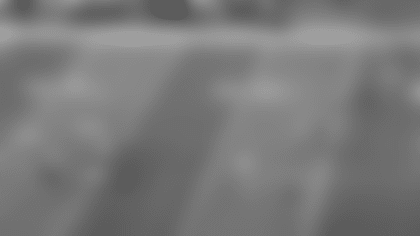 Trubisky liked the separation Miller created and launched for the sideline. With the ball now in air, Miller had clearly separated himself from McRae and he was clean to make the catch.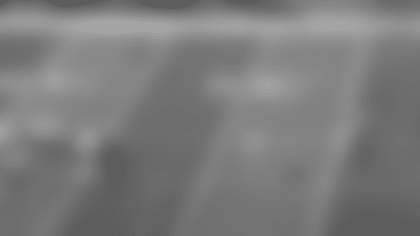 The rest was supposed to be easy, but Trubisky threw too high to the sideline. No worries, though, as Miller stuck out his right paw to make the one handed catch with the two toe tap for the catch.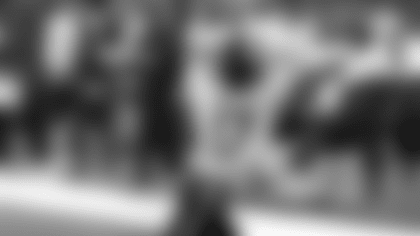 There's plenty to work with as Miller comes to Houston, having averaged 44+ receptions per year for the Bears from 2018 through 2020. The one name that comes to mind for me in a similar situation is former first round selection Nelson Agholor. The former Eagles receiver had fallen out of favor in Philadelphia with just 39 catches for 363 yards in 2019, but when he signed with the Raiders prior to the 2020 season, he doubled his yards per catch average and had five more touchdowns than he had in 2019. Can Miller make that kind of leap here in Houston? Hopefully. And, he's got some adept physical tools to help him reach that high bar of success.