There was a sign that hung in the late, great Oakland Alameda Coliseum when the artist formerly known as the Oakland Raiders played throughout the 1970s and beyond. It simply read "Speed Kills".
At the bottom of the sign, it had #21 for the Raiders' legendary deep threat receiver Cliff Branch. He was a deep threat on par with the best that ever played this great game. I'd be willing to bet, though, that Texans receiver Brandin Cooks is as fast as Branch ever was. For that reason, Cooks' speed is the first thing anyone ever mentions when talking about the Texans' star receiver out on the field.
In so doing, most people overlook Cooks' greatest asset - the ability to make the tough catch that a lot of receivers won't, can't or don't want to make. Call it toughness. Call it grit. Call it what you will, but right there next to "he's really fast", make sure to add "but he's tough as a $2 steak too." Cooks had a fabulous season in 2020 with 81 receptions for 1,150 yards and six touchdowns. His longest play of the year was a 57-yard catch and run screen touchdown against Jacksonville and when he turned the corner, whooo, he was flying. So, that juice is still there for sure. Furthermore, this isn't meant as a knock on his speed or his explosiveness now eight years into his NFL career but a nod to his toughness and team attitude, if you will.
In studying the Texans offense throughout the offseason, I watched nearly every game again and I studied nearly every Cooks catch. Catch on a snag route for seven yards between three defenders. He'd hitch up in the middle of the formation in the middle for eight yards with two linebackers bearing down. Quick screen for eight running through a bunch of traffic. Speed out for seven on basically a long toss play. Another snag route into the teeth of the defense. After just a few games, I remember thinking "man, we're missing the boat on Cooks - this dude is WAY more than just a speed demon. He's tough as heck."
Speed guys aren't supposed to run routes in the areas of the field that he does. Those same speed guys don't win physically on the outside either, but Cooks gave a masterclass on how to use his physical nature to get open and make a key play at a key time.
The Texans faced a third and seven late in the first quarter against the Titans in week 17. Cooks was aligned as the #1 receiver in a loose bunch set to the right of the offensive formation.
Prior to the snap, Keke Coutee, the middle man in the bunch, went in yo-yo motion to help get a read on the coverage the Titans were playing.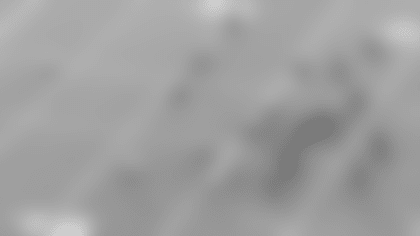 When Coutee returned, it was clear the Titans were playing four over three out of the bunch, essentially boxing the three receivers. On the other side the Titans were playing three over two, manning up on tight end Kahale Warring and running back David Johnson with a safety to help over the top.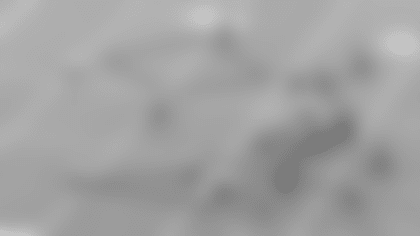 The key, though, was on Cooks, the widest receiver of the bunch. As such, Titans cornerback Adoree Jackson was charged with matching up with the deepest, widest outside receiver post snap. As such, this essentially turned into a man coverage situation for Cooks/Jackson. Cooks ran an out and up and my assumption is that he was reading Jackson to see whether he should break that up route off or continue up the field. He broke it off and headed toward the sideline.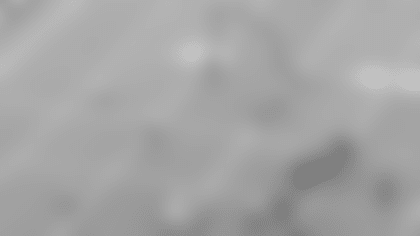 Cooks drove past the first down marker and, unfortunately, Jackson didn't budge. The Titans decided to play VERY physical with the Texans receivers at the sticks to keep from a completion for a first down. Jackson latched on to Cooks on his route before the ball was thrown and he wasn't alone as his fellow Titans defenders got a bit handsy on this particular route.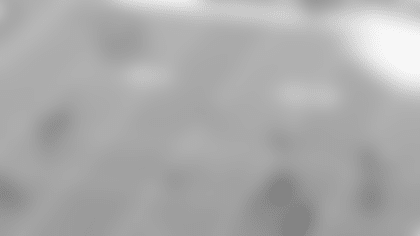 At that point, Cooks had Jackson draped all over him as he turned back for the football. He knew Deshaun Watson was throwing him to a spot, but Cooks knew he had to win his bare-knuckled brawl for the ball.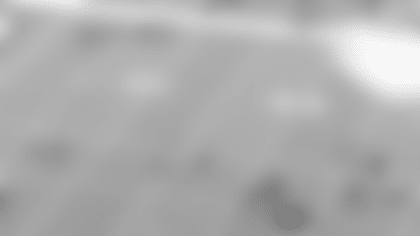 He did, getting Jackson's hands off of him for just a quick second. He, then, boxed out Jackson to secure the catch two yards beyond the first down marker. First down catch, keeping touchdown dreams alive on that drive.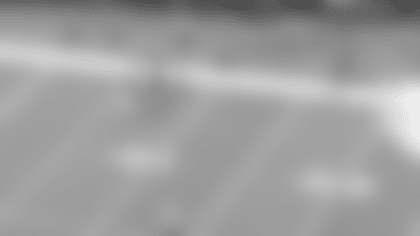 I love speed guys as much as the next guy and speed does kill, but so does a tough receiving warrior like Brandin Cooks.