The AFC South is dominated by some of the best running backs in the NFL. Tennessee's Derrick Henry is clearly The King and Jonathan Taylor (Indy) and James Robinson (Jacksonville) were top ten rushers in their first years in the NFL. As such, the Texans porous run defense must improve tenfold from where it was in 2020.
However, the quarterbacks and pass catchers in this division take a back seat to no one. It was this group I thought about as I was on Twitter Tuesday morning. I happened to see a retweet pop up on my timeline that showed the teams that were the fastest to pressure the quarterback in 2020. I don't typically fall for narratives that many throughout the NFL create or fall prey to, but even I'll admit when I saw that the Texans were in the top four in 2020 in fastest time to pressure the quarterback I was surprised.
Three teams were tied for first at 2.48 seconds (Rams, Bucs, Jaguars) and the Texans were .01 behind those three. Now, ask that question of your friends where they think the Texans would rank and I guarantee you that you'll get a ton of bottom three in the league for sure. As such, immediately upon seeing that tweet, I replayed the entire 2020 season back over in my head and wondered if that was true and why. The more I thought about it, the more it made sense. Former defensive coordinator Anthony Weaver wasn't a blitzaholic, but he was far from scared of bringing pressure from anywhere and everywhere. There was also a guy named Watt on the defensive line. So, I wondered how that type of stat would manifest itself in 2021 without Weaver or Watt and I wasn't dismayed, honestly.
First, the Texans added a number of veterans out on the edge (Shaq Lawson, Jordan Jenkins, Derek Rivers) that should help provide pressure from that spot in defensive coordinator Lovie Smith's new 4-3 defense. But, if the Texans are truly going to create the pressure that is required in this division, against these quarterbacks, a pair of young Texan defenders must continue to evolve their pass rush acumen.
Jon Greenard and Charles Omenihu showed promise in 2020 and will be extremely valuable as pressure creators in 2021. I went back to study their impact on the pass rush and how they'll fit in 2021.
Greenard will make the transition from 3-4 outside linebacker to 4-3 defensive end, so when I went back to study him as a rookie, I tried to find instances in which he was playing down more often than not. Look, just because a defensive end puts his hand in the dirt doesn't make him an automatic fit as a 4-3 defensive end, but I've thought for a while, back to his college days, that Greenard could play either spot with equal impact. Either way, against the Titans in week 17, he came up with a few different pressures and this was one of them.
Greenard was aligned as the right defensive end in a four man down line.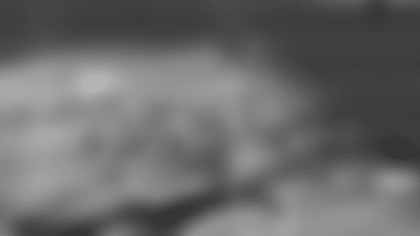 On the snap, Titans quarterback Ryan Tannehill opened away from Greenard, appearing as though he was going to hand the ball to Titans star running back Derrick Henry. Titans tight end Geoff Swaim, originally on the opposite side of the formation from Greenard, started across the formation with eyes on Greenard.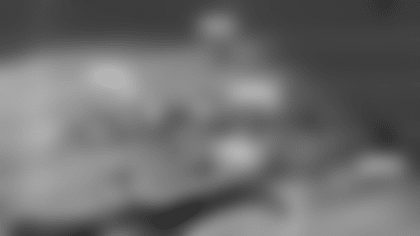 Immediately, Greenard braced for a split flow zone run play for Henry as his technique taught him but Swaim pulled up as Tannehill pulled the ball back in to prepare for a play action pass.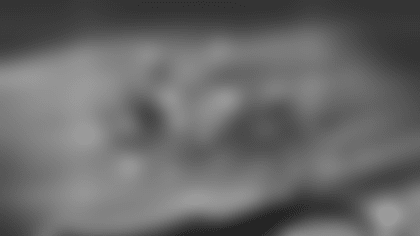 Greenard quickly recognized the trap pass protection and knew he had a one-on-one with Swaim. Immediately, he shot into Swaim standing him straight up and down.
Then, Greenard knocked Swaim on his wallet a few yards away and was able to get into Tannehill's face, forcing a throw a split second before the Titan quarterback was ultimately ready. He had a receiver open, but the pressure Greenard produced disrupted what would eventually be an incompletion.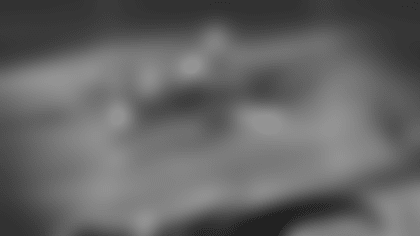 The former Florida Gator star stood out to me when studying him in college because of his repertoire of pass rush moves, but that burst/explosion into, and through, Swaim showed that he has the requisite violence and power to be a diverse pass rusher from out on the edge. That's sorely needed in 2021 for this Texans defense.
Omenihu has been a definite asset rushing the passer in his first two seasons and was a major factor in that "fast time to the quarterback" stat that I mentioned earlier. What makes Charles intriguing for Pass Rush 2021 is the litany of pass rush maneuvers he employs from different locations all over the field. Case in point was also in week 17 against the Titans.
Omenihu was lined up in a three technique, with a two way go (could rush inside or outside), against Titans right guard Nate Davis. This was a third down play and a definite throwing situation.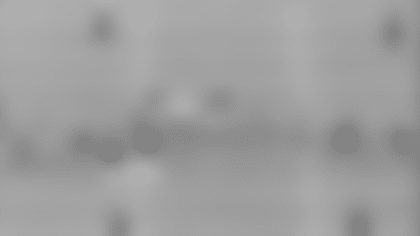 On the snap, Omenihu immediately shot his right arm/hand into the V of the neck of Davis.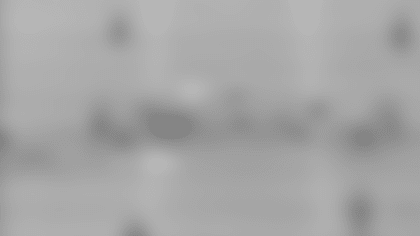 What Omenihu has over every other rusher in the AFC South, and, honestly, elsewhere, is length. At the 2019 NFL Combine, he measured 36-inch arms, the longest in his draft class and at the top of nearly every other draft class too. Furthermore, he's also learned how to utilize that length to maximize separation and this was a perfect example of that. As he stuck that arm/hand on Davis, he extended with that long arm move and it was clear that Davis was in trouble at this point. Once Charles gets that separation, he's more than likely getting a clear to the quarterback.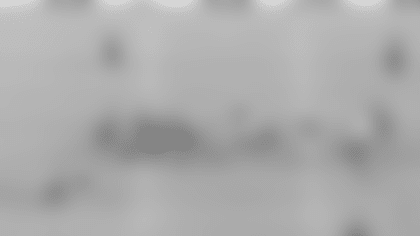 It's what he did next, though, that showed how far he's come as a skilled pass rusher. He knew that Davis would try to get that long arm to come down; that forced Davis to lean forward to work on Omenihu's long arm. Then, Omenihu dropped that arm down with Davis leaning on him, slipping it right underneath the Titan guard's outside arm.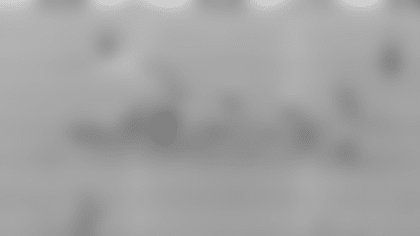 He ripped through and past Davis on his way to Tannehill. Charles hit Tannehill just as he threw the ball. Yet, the Titans quarterback was able to complete the pass but not without wearing Omenihu as a new shirt as he threw it.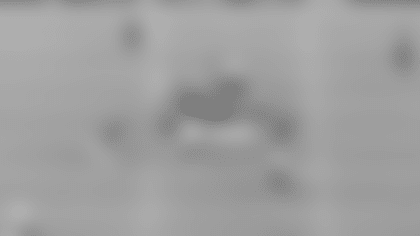 Pass rush 2021 is a collective effort from a number of different players up and down the line of scrimmage, but two former Texans draft picks will play a significant role in generating an even better mark than 2.49 seconds to pressure.