For years, I'd hear Lil Jon roar, "Turn down for what!" and joke that out there somewhere, J.J. Watt was scooping up a football and returning it for a touchdown. Or intercepting it. Or hauling it into the crook of his arm while subbing into a goal-line package.
That 2014 season was a hell of a ride. Coming off a disappointing 2013 season (my first with the Texans in this role), I had the privilege of seeing Watt in his prime, up close and personal. The funny thing is that as the season unfolded, we all KNEW it was special. We did not ever take it for granted. Ever.
In reality, we all had a front-row seat to Watt's career. Up close, I also walked away with some life lessons from my time covering him:
1. Celebrate the good times. Always.
From the first offensive TD of his career in Oakland to a pick-six against Buffalo to a strip sack on Andrew Luck that ended in defensive touchdown on primetime in 2014, Watt celebrated each highlight-worthy moment.
And boy, did Watt celebrate. Half the fun was watching the dancing in the endzone. Who can forget Watt's futile attempt at the Nae-Nae or taking a pretend selfie after sacking Zach Mettenberger?
J.J. literally told us we had a front-row seat too. Remember the infamous, "Sno caps, perhaps?" Watt rattled off a list of movie theater snacks to enjoy while we watched "the show." Side note: How he never got a candy endorsement after this mic'd up is still mind-boggling to me.
All the while, we had the privilege of a national debate on whether or not J.J. would win the coveted league MVP award, one that is usually reserved for quarterbacks. In the end, Aaron Rodgers would win it and Watt would have to settle for yet another AP Defensive Player of the Year.
And three years later, MVP of Houston. That brings me to lesson No. 2.
2. In tough times, do something, no matter how small.
On Aug. 27, 2017, Watt sat in a chair in his Dallas hotel room and recorded a video on his phone that would eventually earn him the Walter Payton Man of the Year Award. Little did he know that his plea for $100,000 – in addition to the $100,000 donated - to aid the Hurricane Harvey relief efforts would snowball into the world's largest crowdsourced fundraiser, raising $41.6 million.
I was also in that hotel with our radio and TV crew, wondering, as we sat in that Dallas hotel lobby diverted after our preseason game in New Orleans the night before, what we could do from so many miles away. But, Watt simply acted and the donations poured in from all over the world. He used his platform to bring attention to Southeast Texas and then raised enough money to sustain relief efforts for years to come.
When Watt signed with Cardinals after his final season in Houston, he quietly sent customized, signed jerseys to people he worked with over the years in Houston. Mine says, "Deepi, thank you for all your support! J.J. Watt"
It's framed and hanging in my house.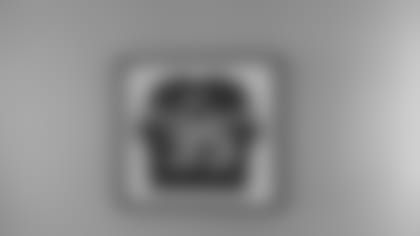 That leads me to my third life lesson from Watt:
3. Never underestimate the power of a thank-you.
Thank you, J.J. and congratulations on spectacular career. See you in the Ring of Honor and one day in Canton. We will have our Sno Caps ready.