NRG Stadium I 12:00 PM Kickoff
7:00 AM – Platinum Lot Open
8:00 AM – All Parking Lots Open
9:30 AM – BULLevard + Chevron Kids Corner + Bud Light Plaza Open
10:00 AM – Premium Gates Open (Club + Suite)
10:30 AM – All Stadium Gates Open
If you need assistance on Gameday, please text 832-241-0202.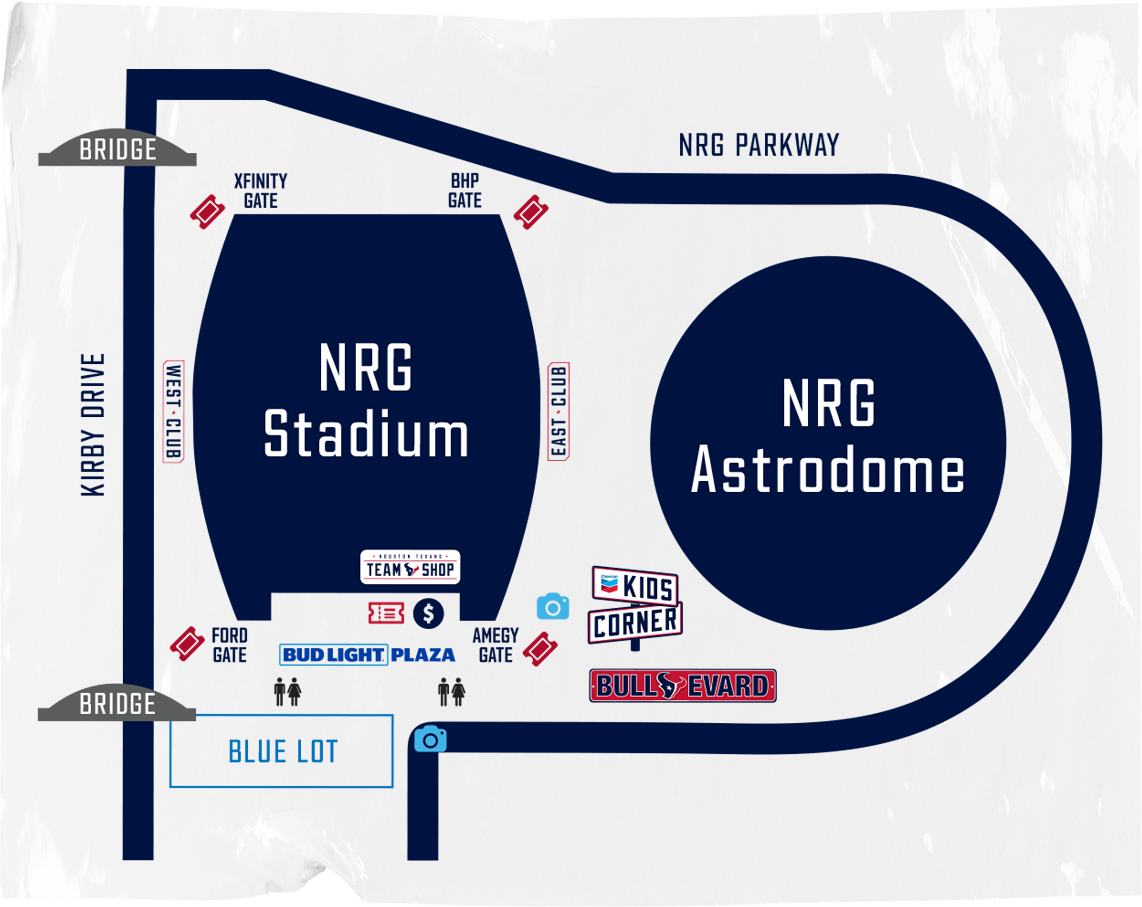 TEXANS PREGAME ACTIVITIES
Visit the South East corner of NRG Stadium between the stadium and the Astrodome for tons of pregame fun!
The BULLevard and Chevron Kids Corner feature games, football drills, music, face painting, meet & greets, giveaways, photo ops and more. Opening 2.5 hours before Kickoff, it's the perfect spot to get you in the gameday mood before heading into the gates.
Bud Light Plaza, in the South entrance of the stadium, also features music, our Texans Radio Stage, giveaways, photo ops and special deals on Bud Light before heading to your seats.