Week Ten: Richard Lazarou, Willowridge High School
Congratulations to Richard Lazarou of Willowridge High School for notching the week ten Coach of the Week honors. Coach Laz, as his players call him, has now led his team to a playoff berth in three of the last four seasons. Lazarou has turned this Willowridge program around off the field as well by putting the priority back on classroom success. This has enabled several of his athletes to remain eligible for athletic scholarships, while giving others the chance to pursue higher education after graduation. Laz has also reinstituted the mantra of Class and Character, a saying that reminds his student-athletes how to conduct themselves on and off the football field. Lazarou has definitely brought back the proud spirit and tradition of the Willowridge HS Eagle program.
Congrats on a great season!
Week Nine: Cornelius Anthony, Terry High School
Cornelius Anthony of BF Terry High School is the week nine Coach of the Week award winner. Coach Anthony sets the bar very high for his program, making sure that he holds his players accountable on and off the field. Anthony makes sure his players are set up for success in the classroom by holding additional tutorials twice week to ensure his players are remaining focused on keeping their grades up. He's also created a culture of accountability within in team with his "I am second" motto, this is a reminder to his players that they're 2nd, and to always put the team first. Coach Anthony goes above and beyond to make sure that he creates a personal bond with each of his players, his care for his student-athletes motivates them to be successful in life not just in sports.
Congratulations to Coach Anthony and his team!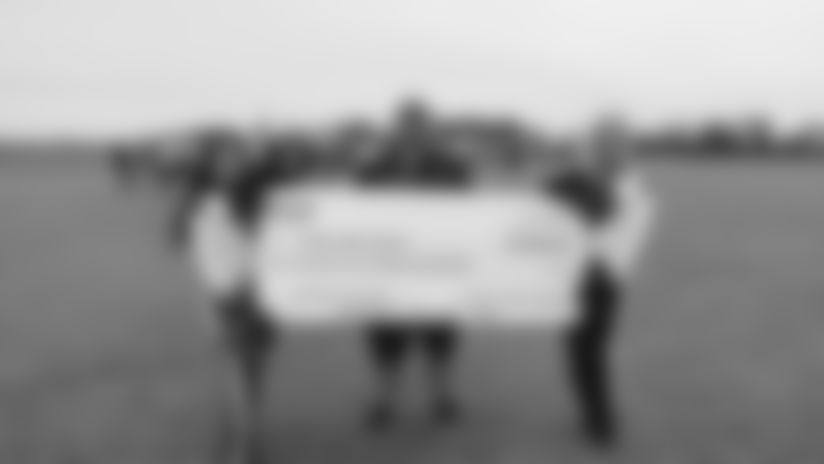 Week Eight: Kevin Berneathy, Dobie High School
The week eight Coach of the Week award goes to Kevin Berneathy of Dobie High School. The Longhorns are currently having an incredible year with only one loss on their resume. Although Coach Berneathy's on-field leadership is a major part of this success, his leadership stretches far beyond the field of play. Berneathy is a staple in his community, with many of his athletes and other students looking to him for advice and guidance. Kevin also makes it a priority to support his school in any way that he can, as well as community programs in his hometown of Galveston.
Congrats to Coach Kevin Berneathy and the Dobie Longhorns
Week Seven: Todd McVey, Tompkins High School
Todd McVey of Katy Tompkins High School has been named the week seven Coach of the Week award winner. In a short amount of time Coach McVey has shown a tremendous impact on his school, community, and football team. In two seasons McVey has taken the Tompkins football program from zero wins in 2017, to a playoff contender in 2018. As the Athletic Coordinator for Tompkins, McVey has integrated a positive family-like atmosphere that has extended into the other sports at his school as well. The values and attitude installed by McVey have had an incredible influence on students and coaches alike, which has contributed to a winning environment on and off the field at Tompkins.
Congrats to the Falcon football program and Coach McVey!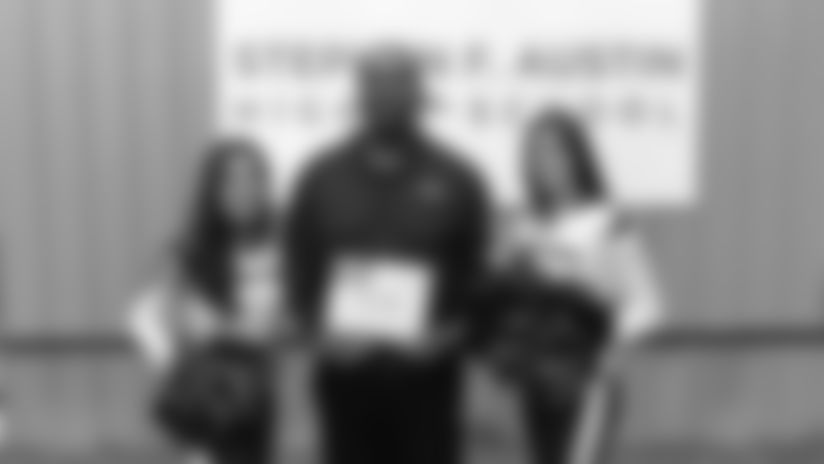 Week Six: Theo Young, Stephen F. Austin High School
The Coach of the Week award for week six goes to Stephen F. Austin HS Head Coach Theo Young. He has created a family like atmosphere and culture of accountability that has transformed football program, as well as the overall mindset of his students/players. Coach Young makes it his priority to personally ensure that his players are being successful in the classroom and on the field. Young is a firm coach with a heart of gold that is known to host weekend team BBQs to help build team comradery.
Congratulations to Coach Young and the Austin HS football program!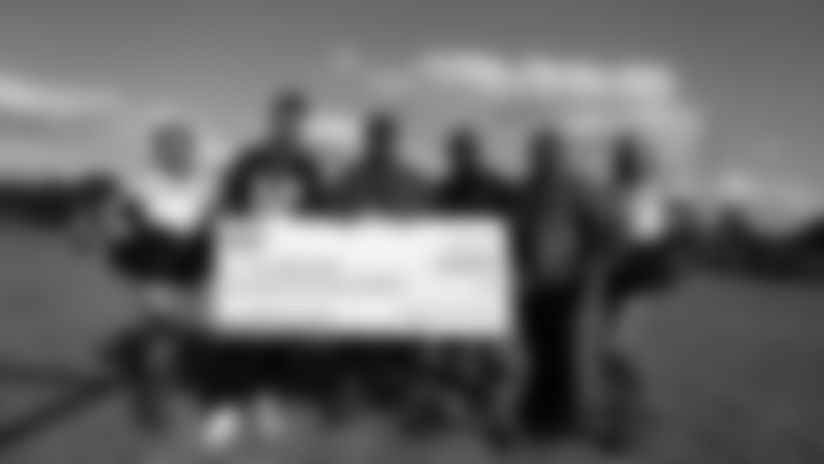 Week Five: Cornell Gray, Furr High School
The week five Coach of the Week honors go Head Coach, Cornell Gray of Furr High School. Coach Gray is a Furr HS alum himself, and has shown an unwavering commitment to his community and football program. He has served as the Brahmans head coach for 21 seasons, which currently makes him the longest tenured head coach in his district. His commitment and loyalty to his school and team is an inspiration to other coaches all around the city. Coach Gray has poured his heart and soul into his program working to develop his players into successful people on and off the football field. 
Congratulations to Coach Gray and Furr Brahmans!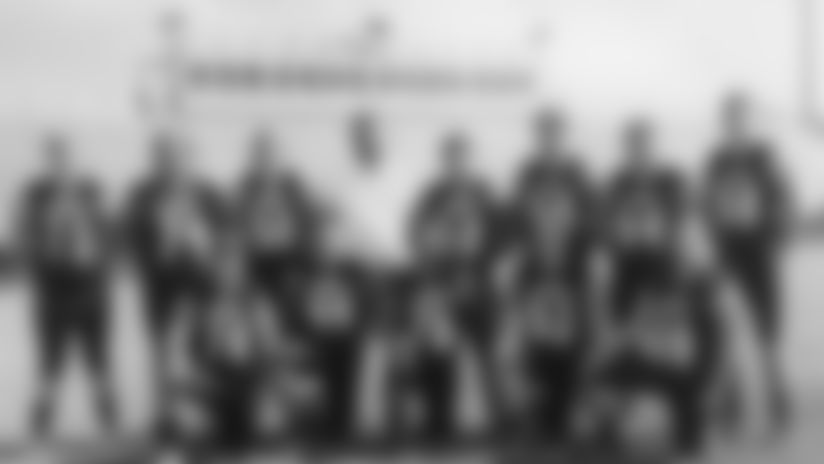 Week Four: Mike Fogo, Hardin-Jefferson High School
This week's Coach of the Week award recipient is Assistant Coach Mike Fogo of Hardin-Jefferson High School. Hardin-Jefferson High and the Sour Lake community were impacted tremendously by the fallout from tropical storm Imelda a few weeks ago. The storm left both their football field and school weight room destroyed. Coach Fogo and his team have rallied together and have become an inspiration for their community, doing everything in their power to help whether it be cleaning out homes, their school, or local neighborhoods.
In spite of the massive flooding Coach Fogo and the rest of the hawk coaching staff continued to fight, by still finding time to practice and prepare to compete on Friday nights. The Hardin-Jefferson football program went above and beyond for their school and community making them worthy recipients of this honor.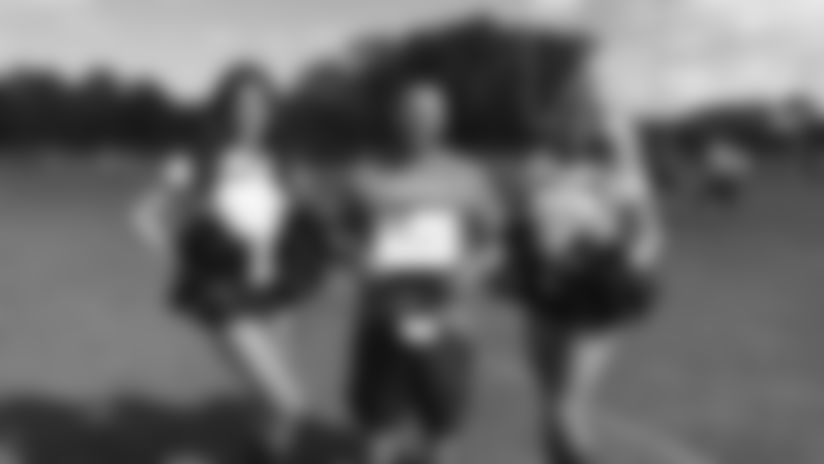 Week Three: Shaun McDowell, Foster High School
The Coach of the Week award presented by Houston Methodist for week three goes to Coach Shaun McDowell of Foster High School. Not only does McDowell go above and beyond for his football program and school community, he also works tirelessly to grow the game of football all across the Greater Houston area. In addition to his position as the Falcons head football coach/campus coordinator, McDowell continues to serve the community in several capacities; whether it be in his current role as president of the Greater Houston Football Coaches Association, or from his some of previous work as a USA Football Master Trainer helping to educate hundreds of youth and high school football coaches on the importance of player safety. Coach McDowell also mentors current and former athletes and provides leadership training in order to help develop them into successful young men. McDowell is great ambassador for the game of football and a gift to his community…. Congratulations to Coach McDowell and the Foster Falcons!
Week Two: Mike Allison, Dawson High School
The week two Coach of the Week presented by Houston Methodist is Mike Allison of Dawson High School. Coach Allison is devoted to seeing the growth of his school, athletes, and community. The example that he sets for his players and students inspires them to support all areas of Dawson athletics as well as the community as a whole. He works diligently to ensure that his team is prepared for the game of football each week, as well as life off the field. Whether it be bringing in guest speakers to encourage his players or coordinating volunteer opportunities such as; trash clean up and feeding the hungry , Allison's leadership/ example motivates everyone around him to get involved. Congratulations to Coach Allison and the Dawson Eagles football program!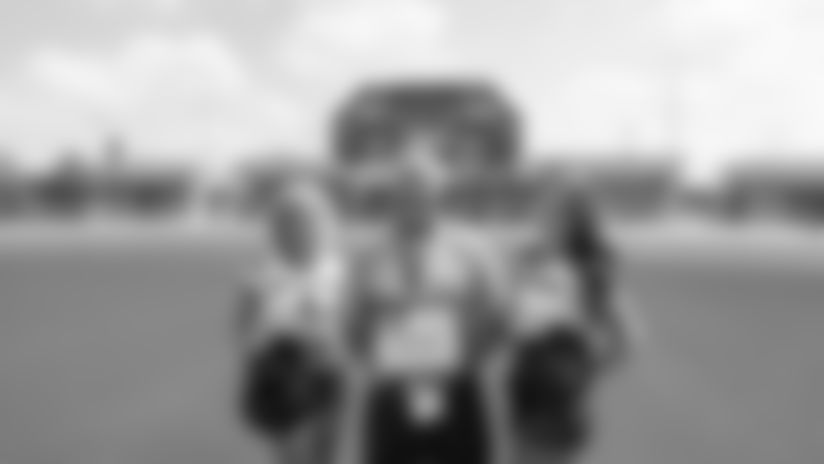 Week One: David Martel, Hastings High School
David Martel has been named the week one Houston Texans Coach of the Week presented by Houston Methodist. During his tenure at Alief Hastings he's been instrumental in changing the culture of Hastings football. Coach Martel has built a culture based on accountability, respect, hard-work, and family values. This structure has led to not only a competitive team, but a family atmosphere that has positively impacted the lives of all young people that've come through the program. Martel has been a pillar in the community that strives to get his students and parents involved in school/community events as well. Congrats to Coach Martel and the Alief Hastings Bears!