Coach of the Week | Houston Texans - HoustonTexans.com
Nominate a high school football coach you know for Coach of the Week presented by Houston Methodist! Every week during the high school season, one coach will be recognized for their positive impact on student athletes, their community, and football program.
Each coach will receive recognition on HoustonTexans.com, a certificate signed by Houston Texans Head Coach David Culley and a $2,500 grant for their football program.
Kevin Flanigan
Week 10
Years Coaching: 31 Years
School: Tomball High School
Why I Coach… I believe athletics is more than wins on a scoreboard. I believe it is a microcosm of life with all the ups and downs. As a coach, we are entrusted to teach young people life skills. We will all have events occur which are beyond our control. How we respond is the key to altering the outcomes of life. Good coaches have the ability to touch lives and lead young people in the right direction to achieve their potential.
About Coaching… There are certainly a lot of stereotypes regarding coaches. Many parents and others seem to believe the primary purpose of a coach is to help their child get a scholarship. While that may be part of helping students achieve their potential, for most athletes, the lessons taught through strong relationships built with coaches as mentors is the biggest win for most of us.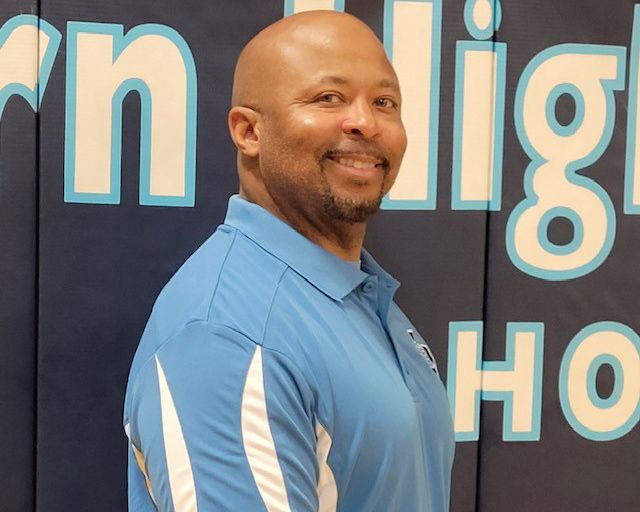 Demond Stafford
Week 9
Years Coaching: 22 Years
School: Sam Rayburn High School
Why I Coach… I coach to impact as many lives as possible. I truly believe that the experiences and lessons student-athletes receive in high school will be remembered for a lifetime. By helping student-athletes set goals and work hard, while ensuring they have fun along the way, I believe that all things are possible.
Most Rewarding Part… The greatest part of my job is seeing athletes win in life daily. It's the small victories along the way that add up and give kids a chance to succeed.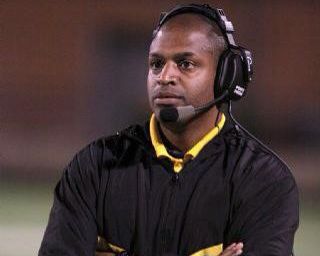 James Williams
Week 8
Years Coaching: 23 Years
School: Thurgood Marshall High School
Why I Coach… I can credit my high school football coach and now friend, Coach John Wrenn, for the reason I am in coaching. He saw a little 8th grader with potential and made sure I worked hard and showed great character throughout my high school career. He taught me the importance of setting goals and working to achieve them. We still have a relationship to this day. My goal is to make the same impact on young kids lives through coaching and mentoring.
Team Community Initiatives… We have a freshman mentor program at our school, as well as our feeder middle school. We meet on a regular basis to talk about life and growing into men. They are able to meet and talk with successful men in the community and around the Greater Houston area.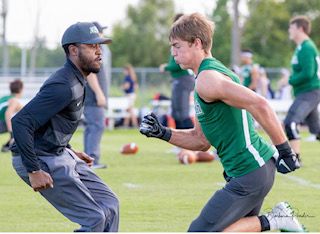 Earl Westbrooks
Week 7
Years Coaching: 5 Years
School: Nimitz High School
Why I Coach… I want my kids to understand that their "life life" is longer than their football life. I coach because I accept and love the role of being a positive role model. When I was in school my head football coach was one. A coach can impact more young people in a year than most people are afforded in a lifetime.
Most Rewarding Part… The most rewarding part of my job is seeing the kids be successful and accomplish their dreams as well as grooming them to be young respectful men.
Jeremy Kirt
Week 6
Years Coaching: 9 Years
School: Waltrip High School
Why I Coach… I wanted to change the lives of our youth similar to how my coaches changed my life.
Team Community Initiatives… My athletic programs offer a youth camp to our community at no charge during the summer. We also have a summer strength and conditioning program where we teach the values that students need to succeed in life as well as train our community 6-12 graders to be better athletes.
Nick Codutti
Week 5
School: Fulshear High School
Years Coaching: 16
Why I Coach… When I was playing in college, I had a coach who saved my life with the relationship he built with me and I knew I wanted to have that impact on youth. I started coaching in college and found that high school was a better place to help mold kids.
Most Rewarding Thing About Coaching… When you get a phone call from a former athlete thanking you for what you did for them. Helping them deal through life, influencing them in a positive way – Just making a difference.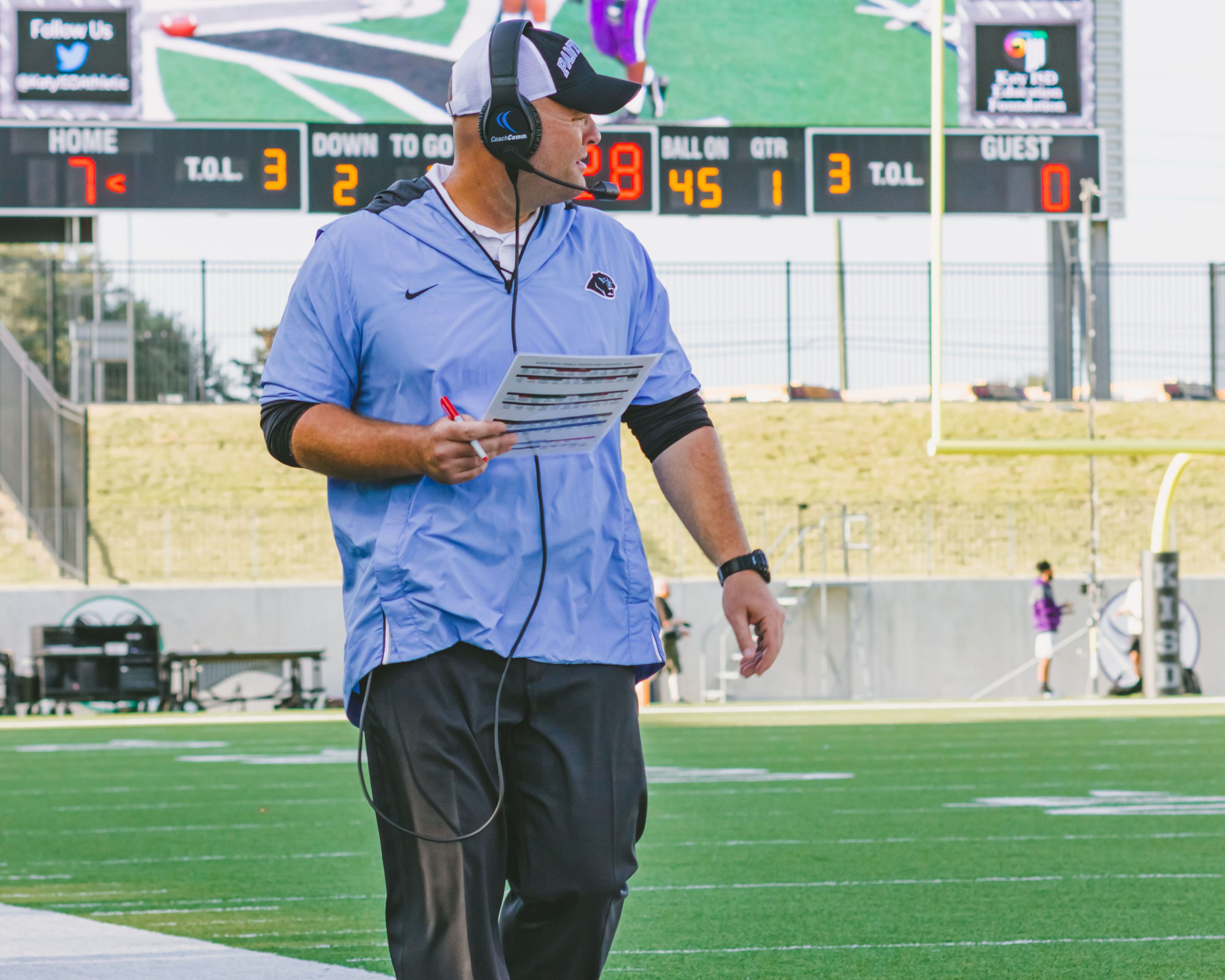 William Gotte
Week 4
School: Paetow High School
Years Coaching: 20
Why I Coach: "My passion is football, but my purpose is positive influence. Competitive success is great, but at this stage in my career, I get just as much or more gratification from stories I have with former players. They credit our impact on them for their success as fathers, husbands, business owners, or community leaders."
About Coaching: "The most misunderstood thing about coaching is that it's all about the X's and O's. Success in the game is achieved through individual actions or performances."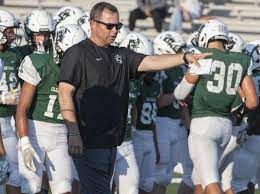 Zach Head
Week 3
School: Clear Falls High School
Years Coaching: 19
Why I Coach: "To help grow young people into citizens of high character through a sport I love."
About Coaching: "The most misunderstood thing about the coaching profession is the tremendous care we have for all of our athletes. Plus, the sacrifices coaches make being away from their own families to help out others."
Matt Puente
Week 2
School: Milby High School
Years Coaching: 12
Why I Coach: "To see our kids walk across that stage as high school graduates and become successful. As coaches, we love to see our kids move on and have a chance to play at the next level, but the kids who join the work force, attend a trade school, join the military, or continuing onto college are just as important and deserve to be celebrated."
Coaching Style: "In coaching, we treat opponents as an "issue." We take that issue, create a solution (gameplan), and execute that solution. Which is a lesson that can be applied to many aspects of life outside of football. The amount of kids we impact who may not continue with sports after high school is very high, but the lessons we teach will always stick with them no matter what they move on to."
Shane Byrd
Week 1
School: Dulles High School
Years Coaching: 21
Why I Coach: "To build up young men through the game of football and to show our team how to be a servant leader and put others ahead of yourself. I want all our players to love others, give their best effort, be self-disciplined, compete at everything, be mentally/physically tough and have faith in the process. These are the character traits that will help them win in all phases of life."
Team Work in the Community: "Community service is important to me because it teaches our players how to serve and give back to others. Our team goal is 10 hours of community service per player each year. Two players helped start a group called Dulles HS Pass and Play where they collect new/used sports equipment and deliver it to children in need. I am proud of them for taking the initiative to help start this amazing group that will impact lots of kids."