The Houston Texans home game experience is the best in the NFL, thanks to their award-winning video production team.
At the 37th Annual IDEA Conference last week, the Texans won the Golden Matrix Award (GMA) for Best Overall Video Display among all NFL teams. Led by Gavin Gehrt, Executive Producer and Director of Video Production, Kenneth Perkins and Tom McGuigan who design and edit the motion graphics, and Director of Marketing Jackie Maldonado all help create the Texans Gameday experience, viewed on the 14,549 square feet of high-definition videoboard screens at NRG Stadium.
"One of the primary ways we engage and entertain our fans is through our videoboard production," Texans president Jamey Rootes said. "Gavin Gehrt and his team really sweat the details and are constantly looking for innovative ways to make Texans Gameday an exceptional experience for our fans. Their full commitment to excellence is a point of pride for our organization and I cannot wait to see what they have in store for our fans this season."
The Texans video production team has taken home the Best Overall Video Display award in four of the last seven years (2013, 2015, 2016, 2019). In his acceptance speech, Gehrt dedicated the award to the late Founder, Chairman and CEO Robert C. McNair (1937-2018).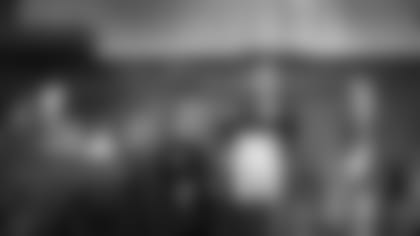 Other teams that took home Best Overall Video Display in their respective sport were the Toronto Blue Jays, Miami Heat, Edmonton Oilers, Manitoba Moose, Philadelphia Union and Auburn University.
IDEA annually recognizes superior achievement throughout the large screen video and matrix display industry by awarding its Golden Matrix Awards (GMAs) at the annual IDEA conference. The purpose of the GMAs is to recognize artistic and technical excellence in the programming of large screen video and matrix displays located at stadiums, arenas, racetracks, convention centers and other public assembly facilities.