There's no consensus on who the Texans will draft at third overall, and there's all sorts of disagreement about what route they'll take at 13th.
As we showed yesterday in the latest Mock Draft Tracker, 16-of-58 experts predicted Houston would select Alabama offensive lineman Evan Neal with their first of two first-round picks. The All-American left tackle was the most-mocked player to Houston, though several others were mocked to the Texans by at least eight different prognosticators.
The mid-March trade with Cleveland saw the Texans acquire six draft picks, including the Browns' first-rounder in each of the next three Drafts. That first one is the 13th overall in 2022, and the experts are divided. From 38 of the more prominent mock drafts, two players--Georgia defensive lineman Jordan Davis and LSU cornerback Derek Stingley, Jr.--were mocked to Houston by five separate experts apiece. Florida State edge rusher Jermaine Johnson, II was a Texans pick at 13th overall in four different mock drafts, and three other players each were mocked to Houston by three experts.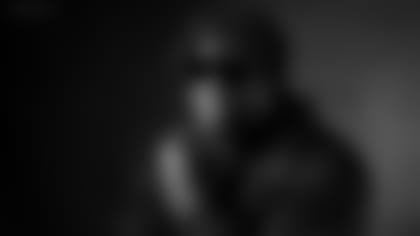 On a defense of standouts, Davis was excellent for the 2021 National Champs. Winner of both the Outland Trophy and the Chuck Bednarik Award, Davis was a force on the interior of the Bulldogs defense. The five mock drafters below predicted he'd be the Texans choice at 13th overall.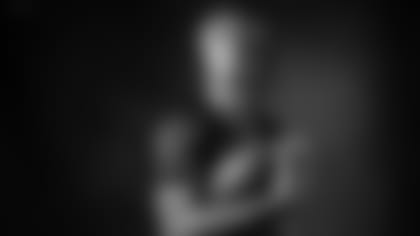 Some have mocked Stingley to the Texans with the third overall pick. At his best in college, Stingley was a lockdown corner who helped the Tigers capture the National Championship in 2019. Like Davis above, Stingley was mocked to the Texans by different experts. Those mockers are listed below.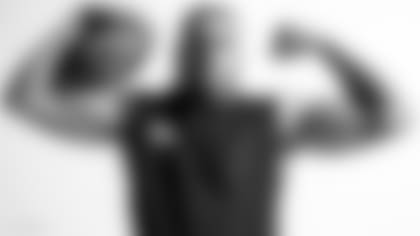 DE Jermaine Johnson, II
Florida State Seminoles
Height, Weight: 6-5, 262
The ACC Defensive Player of the Year last fall, Johnson rang up a dozen sacks and 18 tackles for loss in 2021. Four different mock drafts have him going to the Texans at 13th overall. Those four mocks are listed below.
From the rest of the 38 mock drafts we gathered together, 11 different players were mocked to the Texans. Notre Dame safety Kyle Hamilton, USC wide receiver Drake London and Washington cornerback Trent McDuffie were each projected to Houston by three separate experts.
Six other players were mocked by two experts to the Texans, with two more players each getting mocked to Houston by one prognosticator apiece.
Table inside Article

| MEDIA OUTLET | PLAYER | LAST UPDATED |
| --- | --- | --- |
| FTN FANTASY (MATTHEW FREEDMAN) | S KYLE HAMILTON, NOTRE DAME | 3/29/2022 |
| SHARP FOOTBALL ANALYSIS (BRENDAN DONOHUE) | S KYLE HAMILTON, NOTRE DAME | 3/28/2022 |
| NEW YORK POST (STEVE SERBY) | S KYLE HAMILTON, NOTRE DAME | 3/26/2022 |
| NFL MEDIA (CYNTHIA FRELUND) | WR DRAKE LONDON, USC | 3/31/2022 |
| NFL MEDIA (BUCKY BROOKS) | WR DRAKE LONDON, USC | 3/29/2022 |
| SI.COM (ZACK PATRAW) | WR DRAKE LONDON, USC | 3/26/2022 |
| USA TODAY (DOUG FARRAR) | CB TRENT MCDUFFIE, WASHINGTON | 3/23/2022 |
| NFL.COM (DANIEL JEREMIAH) | CB TRENT MCDUFFIE, WASHINGTON | 3/22/2022 |
| PFF.COM (TREVOR SIKKEMA) | CB TRENT MCDUFFIE, WASHINGTON | 3/18/2022 |
| PRO FOOTBALL NETWORK (CAM MELLOR) | CB ANDREW BOOTH, JR., CLEMSON | 3/26/2022 |
| NFL.COM (MAURICE JONES-DREW) | CB ANDREW BOOTH, JR., CLEMSON | 3/24/2022 |
| ESPN (MIKE TANNENBAUM) | OL CHARLES CROSS, MISS ST | 3/30/2022 |
| CBS SPORTS (KYLE STACKPOLE) | OL CHARLES CROSS, MISS ST | 3/19/2022 |
| USA TODAY (NATE DAVIS) | LB DEVIN LLOYD, UTAH | 3/24/2022 |
| CBS SPORTS (PETE PRISCO) | LB DEVIN LLOYD, UTAH | 3/22/2022 |
| USA TODAY (LUKE EASTERLING) | OL TREVOR PENNING, NORTHERN IOWA | 3/28/2022 |
| DRAFT COUNTDOWN (SHANE HALLAM) | OL TREVOR PENNING, NORTHERN IOWA | 3/21/2022 |
| CBS SPORTS (TOM FORNELLI) | DE TRAVON WALKER, GEORGIA | 3/27/2022 |
| SPORTING NEWS (VINNIE IYER) | DE TRAVON WALKER, GEORGIA | 3/25/2022 |
| WALTER FOOTBALL (CHARLIE CAMPBELL) | WR GARRETT WILSON, OHIO STATE | 3/28/2022 |
| WALTER FOOTBALL (WALTER CHEREPINSKY) | WR GARRETT WILSON, OHIO STATE | 3/28/2022 |
| FOOTBALL OUTSIDERS (DERRIK KLASSEN) | OL IKEM EKWONU, NC STATE | 3/22/2022 |
| 37. PRO FOOTBALL NETWORK (IAN CUMMINGS) | DE GEORGE KARLAFTIS, PURDUE | 3/24/2022 |