Hawaii native Ka'imi Fairbairn will be using his leg to help raise money for a cause close to his heart this year. The Houston Texans kicker pledged to donate $250 for each successful field goal and $100 for each extra point to the Rebuilding Maui campaign following the devastating fires in Maui.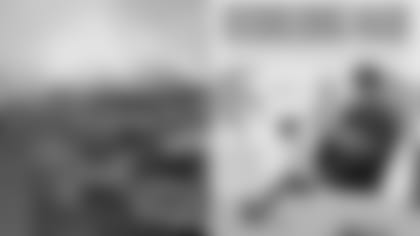 Fairbairn announced his plans to donate on Wednesday via Instagram:
"Aloha, friends! I need your help in Rebuilding Maui. For every field goal I make this year, $250 will be donated and every PAT will contribute $100 to the cause. I'm not doing this alone – my fellow Hawaii NFL players are with me, and we're on a mission to restore our beloved home. The recent Lahaina, Maui fires have hit close to our hearts. That's why I'm partnering with the Lonomai Foundation and the "REBUILDING MAUI" campaign. Your donations, no matter the size, will make a huge difference!
We're focusing on both immediate aid – providing essentials like generators, tents, medicine, and school supplies – and the long-term recovery of the Lahaina community. Join me in making a change."
The recent series of wildfires destroyed countless homes and businesses, causing mass evacuations across the island. At least 114 people, including children, died with nearly 1,000 people still unaccounted for or missing.
"That's just a small representation of who he is," Special Teams Coordinator Frank Ross said. "That's who he is every day, I mean the guy has such a high level of care for human and that's who he is. I have no connection and I've never really been outside of the mainland United States in my life, so just for somebody that is having a natural disaster or whatever it may be called hit so close to home and trying to help impact with his status and his platform. God bless him and for anyone impacted for 'Imi and part of our country, I hope everything can back on their feet as soon as possible, so that's fantastic that he's doing that. Hopefully everyone that's out there that saw that can help contribute for him and Hawaii."
The eight-year veteran kicker, born in Kailua, Hawaii, is coming off the most accurate season in franchise history. Last year, Fairbairn made 93.5 percent of his kicks while setting a franchise record for consecutive goals made (19).